With COVID-19 vaccinations rolling out on a huge scale across England, we're taking a closer look at three of the mass vaccination centres that have been set up to help the NHS deliver vaccines.
Centre for Life, Newcastle
Life Meetings and Events is part of the International Centre for Life and would normally welcome over 300,000 visitors a year. It goes without saying this year is a whole new world for the iconic science village. With its doors open to the NHS and Covid-19 vaccination programme, it's undoubtedly a venue that can accommodate large-scale events. Just as well as it will be accommodating over 1,000 visitors a day, seven days a week.
Facilities at Centre for Life

The spaces set aside for the events industry at Newcastle's Centre for Life fall under the umbrella of Life Meetings and Events. The unique spaces here have been designed to host conferences, meetings, product launches and wedding ceremonies. Also, a great outdoor space – Time Square – is available to hire for private gatherings, company family days and concerts. Time Square has hosted a range of high profile events so it's an excellent choice of outdoor space for exclusive hire.
The events team at Centre for Life are naturally well versed in delivering large-scale events. Equally at home, Life Meetings and Events team will work with you to facilitate smaller events, exhibitions and boardroom style meetings too. In fact, the team are taking enquiries and bookings for later in 2021 and larger scale events in 2022.
COVID-19 Secure events
This Newcastle venue has really left no stone unturned when it comes to creating a Covid secure environment. Staggered start and finish times for events and one way systems will be operating. In addition, social distancing and test and trace are just a few of the measures in place. Meetings and events are scheduled to begin again once the vaccinations for Covid-19 are completed.
You can see the full Covid secure procedures and policies in place at the Centre for Life here.
Millennium Point Birmingham
Just a short walk from Birmingham's three main railway stations and with a multi-story car park available, it shouldn't come as a surprise that Millennium Point is Birmingham's first mass vaccination centre for Covid-19.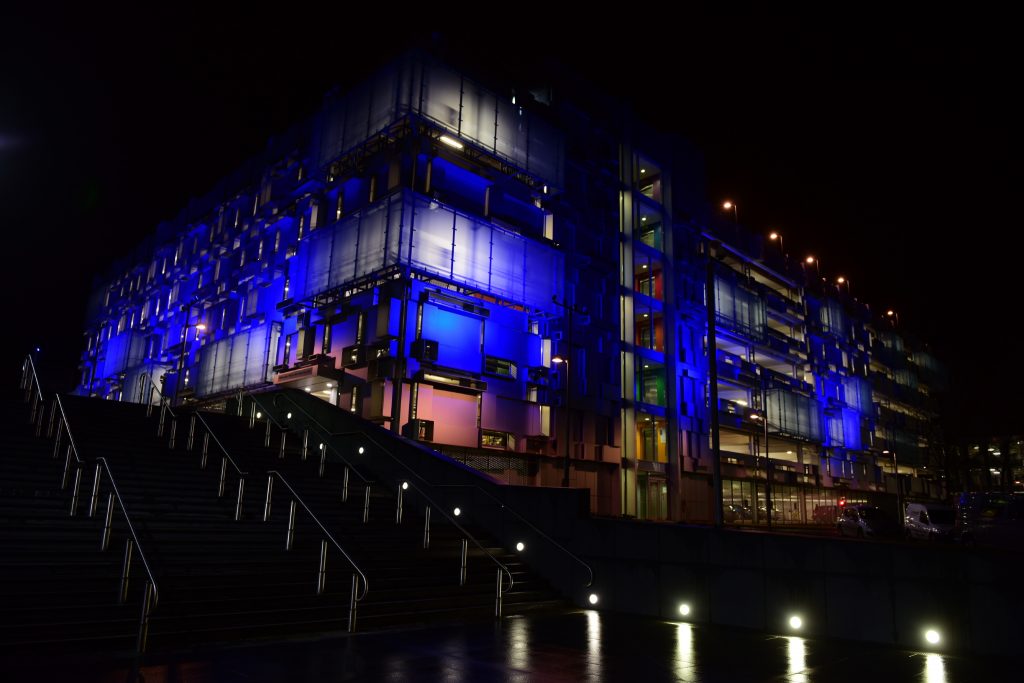 With its enviable city centre location and excellent public transport links, it's popular for conferences and meetings. The events team at Connect at Millennium Point have a number of packages available. Plus, when you hire a space here, a percentage of the booking funds the venue's charitable work. This means you are supporting science, technology, engineering and maths (STEM) within the region.
With superb presentation facilities, high-speed WiFi and an AV technician on-hand, Millennium Point will be a good venue to hire for hybrid meetings too.
It benefits from a large purpose-built auditorium that seated over 300 delegates before socially distancing. This space offers a lot of scope for delivering a company update to local, national and international delegates when combining technology along with that real life, face-to-face experience we all miss.
Epsom Downs Racecourse
At 30 minutes from London, it was a short journey for the Health Secretary Matt Hancock to visit Epsom Downs Racecourse as vaccinating the people of Surrey started earlier this week at the racecourse.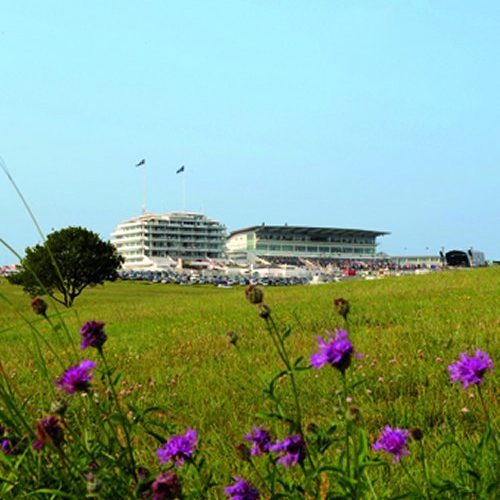 This Covid mass vaccination centre certainly has an enviable location. Views over the famous racecourse, wooded parklands and the rolling hills of Surrey are on one side with the iconic London skyline on the other. It's almost like being in London but with fresh air!
Future Planning for an event at Epsom Downs
This scenic venue has a large range of rooms available for exclusive hire, hybrid meetings and events. With its own cinema seating 60 delegates before social distancing, it's a good choice for a private screening too. Alternatively, hire the Royal Box for a boardroom meeting with a royal seal of approval. Or why not pick the jockeys' Weighing Room for some inner sanctum inspiration!
Future Planning for Events
So we've shown how versatile these three vaccination centres in the North, Midlands and South of England are. While these hire venues are busy operating as Covid-19 mass vaccination centres, they are all accepting enquiries and bookings for future events and meetings. So now is an excellent time to inject some positivity and plan for later in 2021. And consider planning for large scale events in 2022 too.
If you'd like to show your support and pick either the Centre for Life in Newcastle, Millennium Point in Birmingham or Epsom Downs Racecourse in Surrey for an event later this year, contact our team on 01775 843410, Monday to Friday, 8.30am – 5.30pm and we'll be happy to help.
#staysafe