Local lockdowns are continuing to add to the general confusion and lack of confidence around meetings. With rumours circulating over which regions will enter tier three, planning a meeting or event in England has never been so frustrating. Knowing where you can meet, and indeed, how many delegates can meet in the same meeting room are just two questions our Findmeaconference team are regularly asked.
Over the last few months we've been asking all our Findmeaconference partners to keep their venue's profiles on the Findmeaconference website up to date. Many of our partners have introduced new procedures and policies to their venues and hotels. Whether welcoming a guest for an overnight stay or a delegate to attend a business presentation, creating a secure environment is paramount.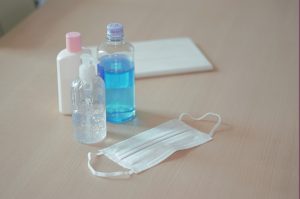 And we're so pleased our partners have kept us updated as we now have a unique category of Covid safe venues and hotels. These properties have the Visit Britain GoodtoGo accreditation and/or have the green light from their local authority to open and operate. This is because they have passed the standards required for a safe stay as well as safe and socially distanced meetings.
Behind the scenes to #GetBritainMeeting
From independent venues to national stadiums and international hotel groups, training staff has been a priority in gaining the green light or GoodtoGo certificate. From additional cleaning requirements to new contactless check-ins and an end to the breakfast buffet, guests and delegates can be sure every part of a customer's journey has been mapped. And the necessary changes made from reception to restaurant, kitchen to corridor, lobby to lift, guest room to gallery.
#GetBritainMeeting in the new normal
Tier one and tier two cities and regions are very much open for business meetings in Britain and events in 2020. In addition, our tier three partners are also open for enquiries for business meetings. For many venues, the 2021 event calendar is getting busy. Companies who have postponed events they would have held this year have indeed booked for 2021. However, there are still many dates in 2021 available for meetings, conferences, team-building days and presentations in Britain.
With social distancing, meetings welcoming up to 30 delegates are permitted in both tier one and tier two. Plus lots of hotels are offering special delegate rates for the remainder of 2020. This is partly because their regular corporate business has been affected by the Corona virus.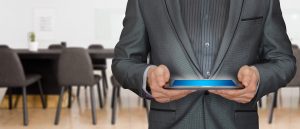 A meeting held today in the new normal does not just mean a new capacity of 30 delegates socially distanced. It also means clutter free tables and a change to catering, greater ventilation and sanitiser stations. Along with increased Covid security for delegates and guests, hotels are bringing additional confidence to the corporate event world. With flexible cancellations and refund policies, event planners now have additional assure. Should an area move from tier one or tier two and go into tier three, refunds will be available. The same applies should England return to a national lockdown or quick circuit breaker shut down similar to Wales.
We can help #GetBritainMeeting
If arranging a meeting in Britain and negotiating contracts with a hotel or venue to host your business meeting still feels like a daunting process, our free booking service is your answer. And our answer to #GetBritainMeeting. Our team of conference specialist are available Monday to Friday, 8.30am -5.30pm on 01775 843410.
To start a search for a venue or hotel meeting the standards required for a safe meeting, follow the link here.