Hybrid meetings are certainly taking off as we come to the end of 2020 and there's sure to be a permanent place in the meeting and events industry for this newer form of safe gatherings.
A hybrid meeting is a fusion of socially distanced people located in one place, who are presenting to a larger number of individuals working from home. Or they could be based in another office anywhere in the world. Hybrid meetings are the meetings and events industry way of providing a Covid safe environment for up to 30 people to meet in one place. And add to this, the option that the hotel, conference centre or meeting room has the latest technology for the meeting to be broadcast or live streamed to a much wider audience. And now you can see why hybrid meetings are proving so popular for corporate communications.
The positives of going hybrid
Well, the list is extensive to be honest. A hybrid meeting is ideal for bringing senior management together in one room. And for an event organiser, having this space set-up for a clutter free, socially distanced meeting is a dream. Managers can plan their presentation and even run through any rehearsals before going live to a global audience.
For communication teams, a hybrid meeting is perfect for reminding employees of the company's values and goals. Or for a company's post-Covid plans for bringing people back into the office in 2021. A hybrid meeting can bring board members together to announce their business plans and sales targets. Alternatively, a hybrid meeting is ideal for a research and development team to introduce a new product to a sales team. Also consider including guest speakers to keep your audience engaged. They could be invited to the meeting room if your numbers are below 30. Or if they're unable to travel, they can also broadcast to your larger audience using the technologies available.
Another positive worth noting is when you get all the elements of a hybrid meeting right, it can be streamed again at a later date. Plus, if you deliver an excellent experience for delegates, guests and clients, when you hold a large conference or meeting for over 30 delegates, it will be easier to get people to attend. This is because they know your standard of event is excellent. They will remember how good your hybrid meeting was and will want to be part of a face-to-face experience too.
Holiday Inn Hotels ready for hybrid meetings & virtual events
Hybrid meetings have seen many hotels and venues invest in their in-house technical services. In addition, hotels are teaming up with production companies to bring high quality hybrid meetings. With their professionalism and industry knowledge, a trouble-free, sophisticated and polished streaming event is certain.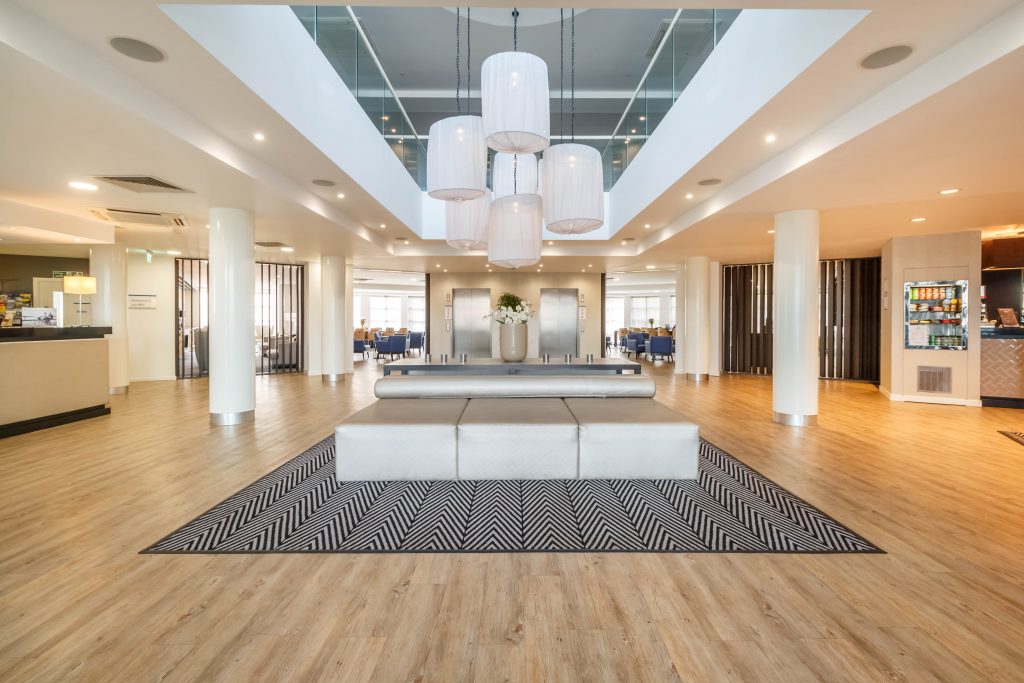 The Holiday Inn Express Leigh – Sports Village is located almost half way between Liverpool and Manchester and is only four miles from the M6 motorway. This makes it a good choice of venue for hybrid meetings in the North West of England. Those delivering the meeting can also fly into Manchester airport or even Liverpool John Lennon Airport which is about 25 miles from the hotel.
This is a modern hotel. And the team are working with a professional production company to deliver hybrid meetings and events.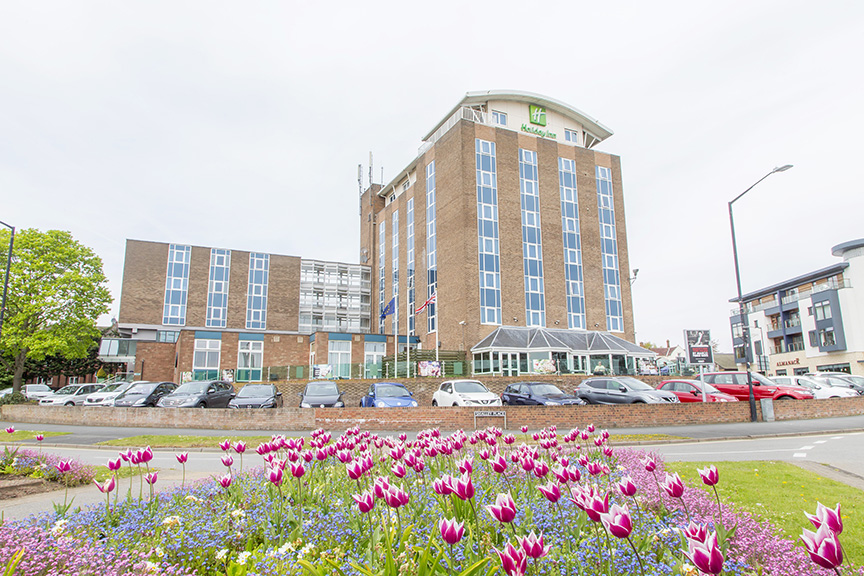 Another super modern hotel that's hybrid ready is the Holiday Inn Kenilworth in Warwick. This is another hotel with good road and rail links. Plus being located in the Midlands makes it a good choice of hotel for guest speakers to travel to. The Holiday Inn Kenilworth has lots of free on-site parking so for a safe meeting following the rule of 30, the car park is another big plus.
More hotels hosting hybrid meetings
If you like the convenience of good road and rail links and prefer a country mansion type of hotel, consider the Mercure Barnsley Tankersley Manor Hotel. It dates back to the 17th century. However, this charming hotel boasts the latest technology for streaming and hosting virtual events! So, whether you're engaging with a virtual audience or face-to-face, the charming backdrop will impress all.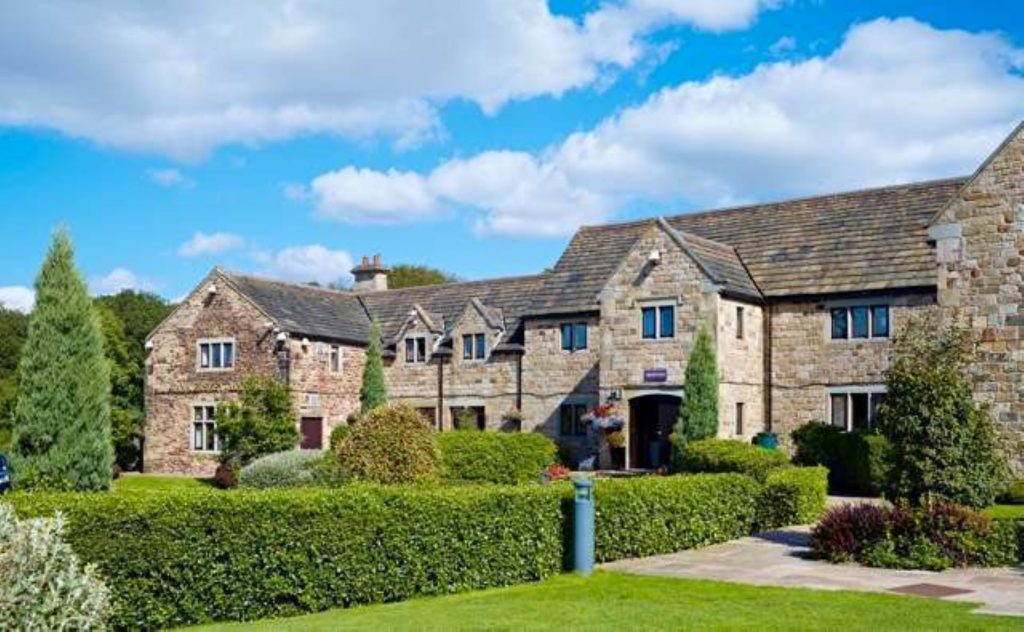 Milton Keynes has long been a popular location for meetings and events. Great transport links and a quick rail service to London keep the town top of many event organisers lists. With everything in place for virtual events and hybrid meetings, Delta Hotels by Marriot Milton Keynes welcomes a range of opportunities for presenting and hosting corporate communications, meetings and more. Plus, with a delegate day rate of just £30, it's an economical option too.
For more information on hosting or combining a hybrid meeting or virtual event for your company or client, contact us on 01775 843410, Monday to Friday, 8.30am – 5.30pm.