With the new financial year just around the corner, your team may be feeling the year-end pressure. Getting them out of the office for a last-minute meeting at an inspiring, fun or quirky venue may be the key to improving morale and productivity.

We've selected a range of venues with fully-equipped meeting rooms alongside great activities and catering options, perfect for your year-end meetings.
The View Hotel
An important part of your year-end review is to brainstorm and turn your ideas into a plan. What better way to do that than breathing in the fresh sea air and meeting at The View Hotel, Eastbourne?
The hotel's purpose-built events centre benefits from the latest technology, a unique conference breakout area with floor-to-ceiling windows and a series of sophisticated meeting spaces. Some of which, boast private balconies overlooking the beach, offering panoramic views of the East Sussex coastline.
A year-end meeting at The View Hotel is sure to leave your team feeling energised, refreshed and invigorated.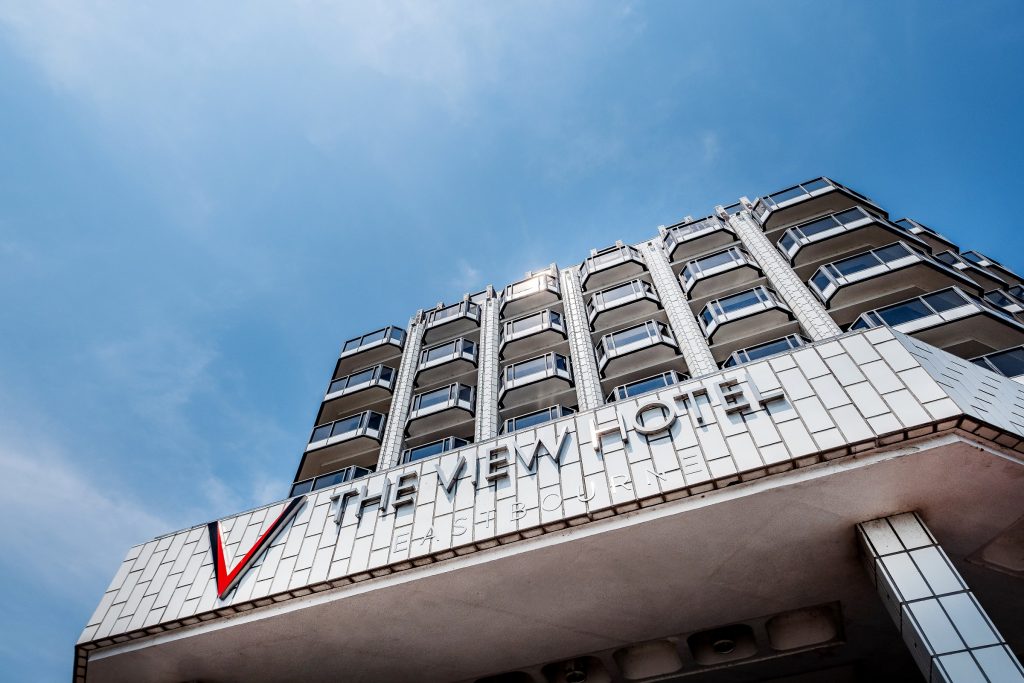 Unique Venues Birmingham
From sea views to city sights, Unique Venues Birmingham will take your year-end meeting from ordinary to extraordinary. A collection of three magnificent venues with over 25 breathtaking event spaces gives your team a meeting to remember.
Get inspired at the iconic Library of Birmingham! The largest public library in Europe and the busiest in the UK with over a million books on the shelves. Its range of spaces combines history with culture. It's suited to all types of meetings, from the intimate to the exuberant.
Do you and your team have a flair for the dramatic? Then look no further than The Rep, the oldest producing theatre in the UK. Offering a variety of versatile spaces and suites in a theatrical setting at the heart of Birmingham's city centre.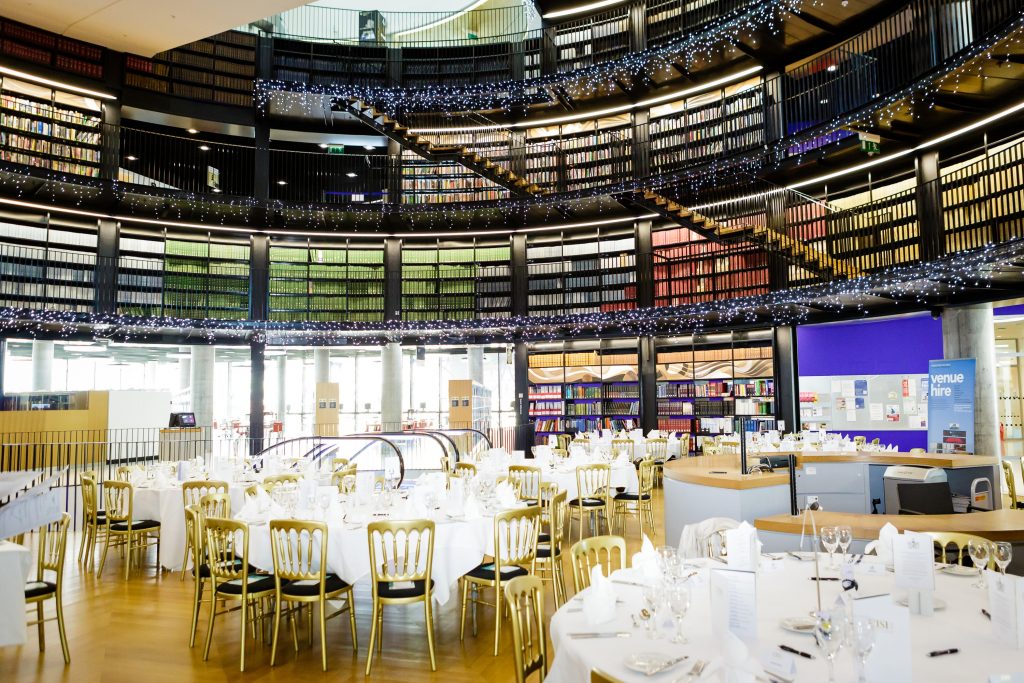 Eco Power Stadium
How about bringing an element of sporting prestige to your year-end meeting at the Eco Power Stadium? Home to Doncaster Rovers, Doncaster Rugby League FC, and Doncaster Rovers Belles.
Following a 32-million-pound regeneration project for the city, the Eco Power Stadium and its surrounding complex has been transformed into one of Yorkshire's top meeting and event venues.
Overlooking the pitch, the contemporary meeting rooms are flexible, fully-accessible and thanks to a team of specialist chefs, first-class food is delivered straight to your meeting. Whether it be a hot or cold buffet, light lunch or sit-down meal, Eco Power Stadium has it covered.
NEO Restaurant
Incorporating food into your day doesn't have to be an afterthought. By keeping your team well-fed, you're sparking creativity, boosting productivity, and raising energy levels around the table. So why not hold your year-end meeting in a restaurant?
The NEO Restaurant in Bournemouth features a stunning glass front and art-deco lounge bar, which aren't only great for dining and socialising, but also for hosting private dinner parties, corporate events and of course, your year-end meeting.
Located at the back of the restaurant, the beautifully furnished Orangery Suite can hold up to 50 delegates. As well as having a dedicated hostess, NEO's chefs have put together special seasonal menus with a strong focus on local, seasonal and sustainable ingredients.
Contact Findmeaconference to book your year-end meeting
📱 01775 843410
💻 reservations@findmeaconference.com