Corporate family fun days are getting us very excited! Enquiries have been coming into our venue finding team from companies and organisations across the UK. As the return to the office gathers momentum, the wish to bring employees and their families together to thank them is rising up the agenda and putting corporate family fun days at the top of the must-do event list for 2021!
Companies want to recognise the support families have shown throughout the Covid-19 pandemic. From setting up offices in kitchens and bedrooms to multi-tasking homeschooling with the office Zoom meeting, organisations are keen to show their thanks.
Let's face it the return to the office cannot come fast enough for some of us! And now with the summer holidays fast approaching, event planners have lots to do to deliver a corporate family fun day that really unites everyone, and gives employees the chance to bask in a little company praise and appreciation!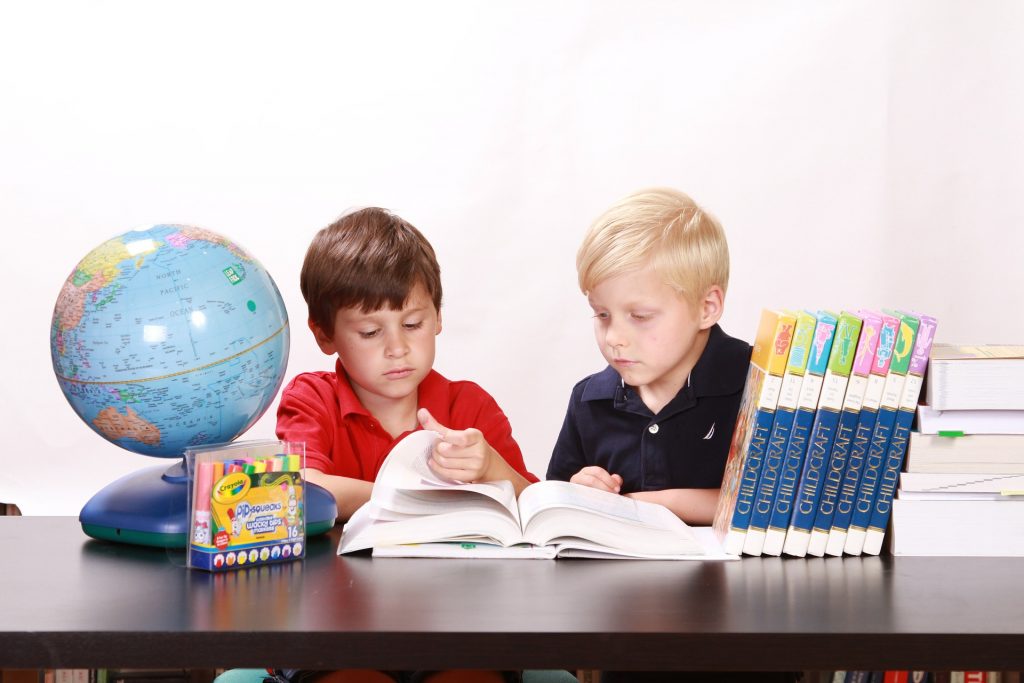 So if you're starting to plan for a corporate family fun day, read on! We have some hints and tips on what to consider in the planning process for delivering the best family fun day! Plus we have some top venue suggestions that are perfect for hosting family fun days. We can also advise you on the latest government and industry guidance on holding events and approved capacities, whether indoors or outside.
Planning Corporate Family Fun Days
Location, location, location!
You don't want employees and their families driving for hours to reach the destination of your corporate family fun day. The easiest solution is to decide how many miles you're happy for people to travel. We can then propose at least three different venues that fall within this distance. And as we're talking about travel, you may want to arrange coaches from your head office to the chosen venue; it'll cut down on on-site parking requirements. Plus anything that helps reduce emissions gets a big tick too. In addition, families will arrive relaxed and ready to enjoy the day too.
Know your guests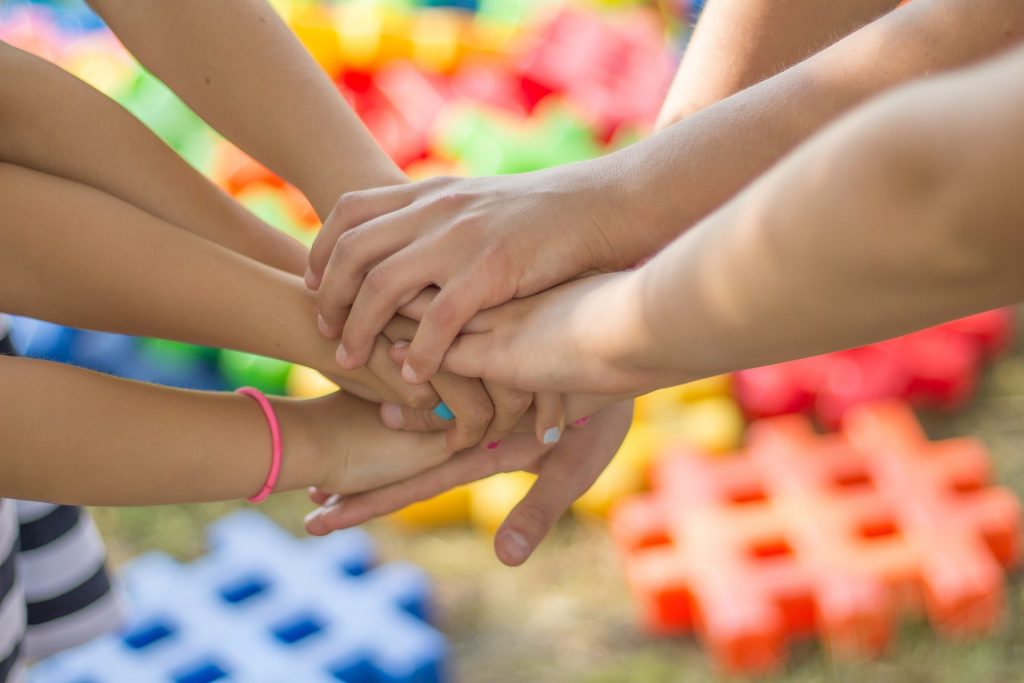 You're going to have a big mix of ages so designing a day that works well for a toddler isn't the same as designing a day for teenagers! Creating different zones for a corporate family fun day can help. Why not consider an animal petting zone and face painting for the little attendees and competition zones for the older children? Events like duck herding or laser clay shooting are ideal for older children; they'll love doing something out of the ordinary!
It's a good idea to include a quiet zone for children and young people too.
Every corporate family fun day needs events that the whole family can enjoy together and fairground attractions, bouncy castles, boating and crazy golf are easily incorporated into a summer fun day.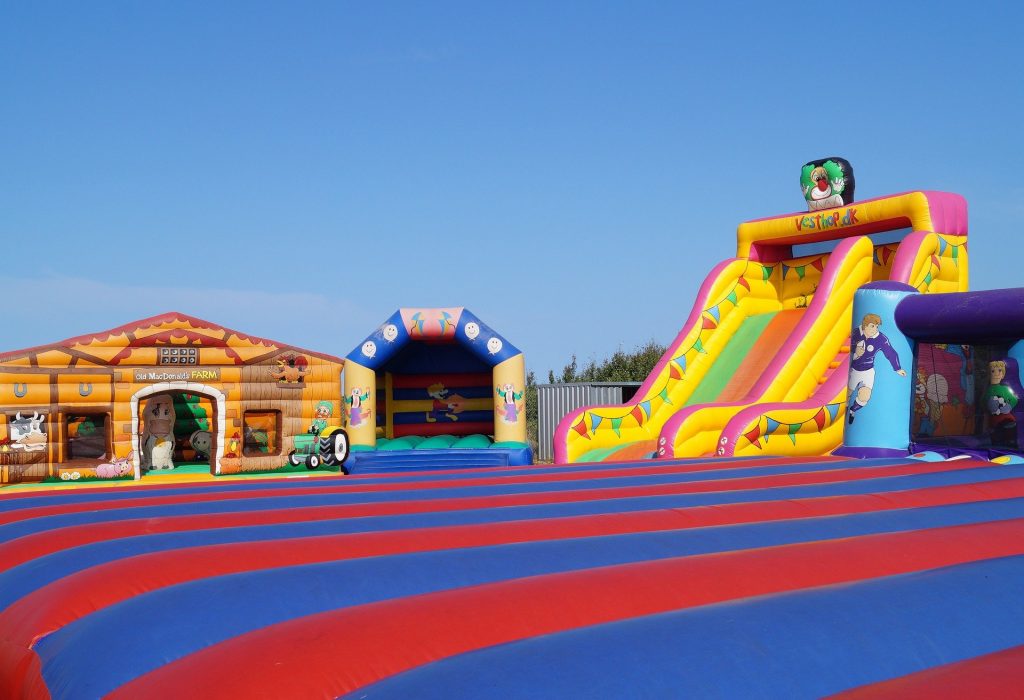 Budgeting for a Corporate Family Fun Day
So, first the good news! When planning for a corporate family fun day, our service is totally free! Secondly, that leaves you with more to spend on the actual event!
Many UK venues hosting family fun days are available on an exclusive hire basis. This is a great option for large organisations. It's also ideal for incorporating your company's branding and messages around the site.
Part of our proposal can include options for delegate rates too. This makes it easier to set a price per head and can include the cost of catering. And as we're talking about catering, the options available for family fun days are vast!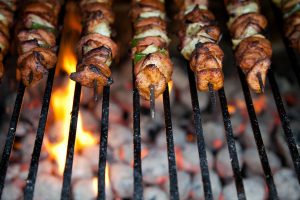 Consider:
BBQs and hog roasts
Fish and chips
Picnics and afternoon tea
Street food from around the world
Cocktails and mocktails
Ice cream and soft drink vendors
Another point to consider is whether to have party bags for the children attending so you may want to include that in your budget too!
Take a look!
We've highlighted four venues that bring something different to a corporate family fun day.
De Vere Horsley Estate (pictured below) in Surrey boasts 70 acres of parkland, its own football pitch, croquet lawn and cricket plus giant Connect 4, a fitness trail and an indoor pool and snooker room!

Last Drop Village Hotel and Spa in Lancashire has created a village feel with its various rooms, restaurants, coffee shops and bars. This makes it a great choice for exclusive hire. Treasure hunts, It's a Knockout type events and an outdoor heated pool add even more possibilities for a family fun day.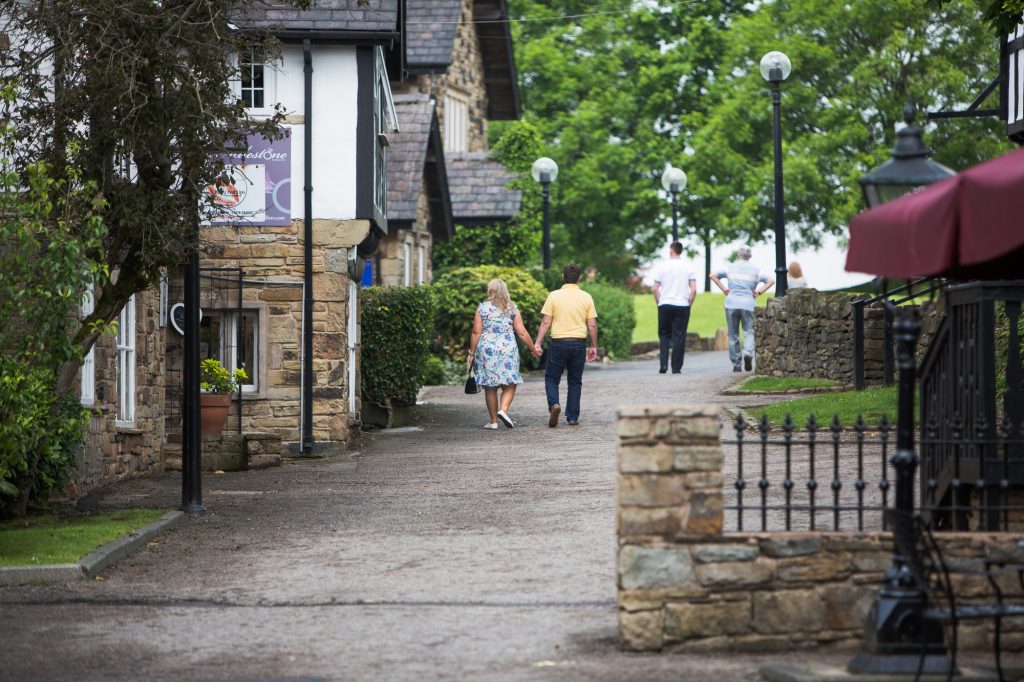 Bowling over families at Durham County Cricket Club shouldn't be too difficult with its fabulous facilities. This is a particular favourite venue for a garden party theme; when it comes to cricket, everyone and everything stops for tea!
The Cotswolds has always been a popular destination and the stunning Hatherley Manor Hotel Gloucester is a real crowd pleaser too! Dating back to the 17th century, it's surrounded by a 37-acre estate that includes a walled garden and an orchard. This hotel has a superb reputation for its catering and with an on-site events team ready to assist, the options available for creating a memorable family fun day are excellent.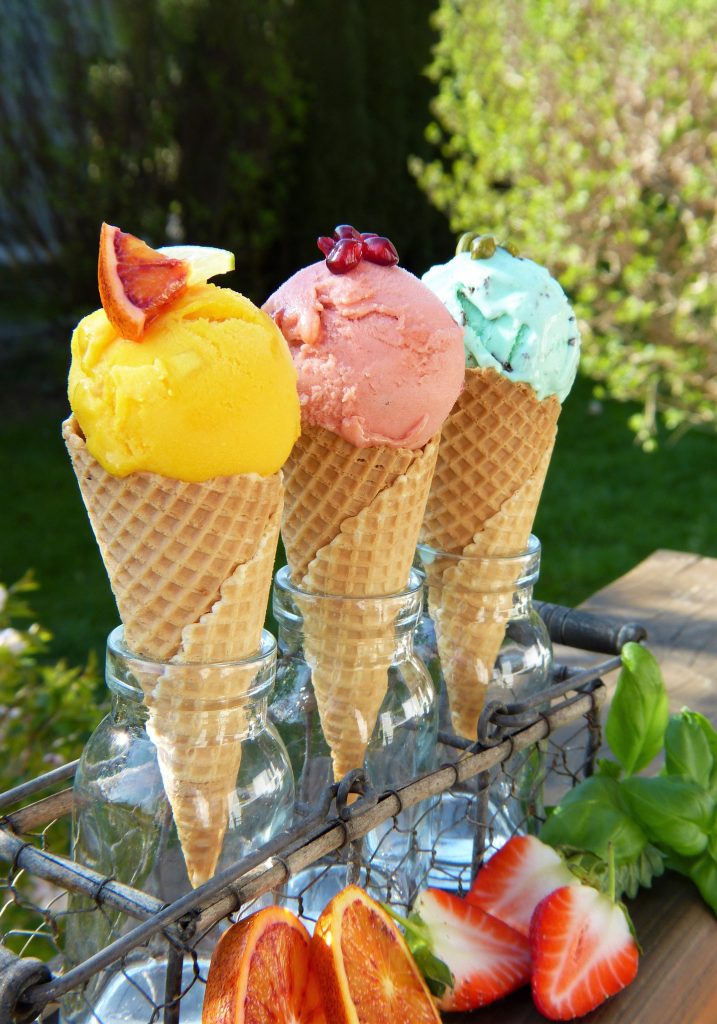 Something else!
Along with corporate family fun days, afternoon tea parties and team-building events are also in demand. We think employees returning to the office is driving up demand for team building. In addition, the summer months are the perfect time for being outside! However, if this summer doesn't live up to expectations, many hotels and venues have invested in marquees, teepees, igloos and other inventive structures for those not so hot summer days!
We're here Monday to Friday, 9.00am -5.00pm on 01775 843418 and love talking about all things events! Give us a call and put our free venue finder service to use! Or take a look at some of the venue options available on our venue finding website