Are you looking for a sustainable venue that reflects your business' environmental goals? Read on for a selection of eco-friendly hotels and conference centres.
Last Drop Village Hotel & Spa
This eco-friendly hotel has everything you could possibly need for your day. Whether you're organising an impressive large-scale event for up to 700 delegates or something more intimate.
In 2022, Last Drop Village Hotel and Spa were awarded the Green Key (International Environmental) Award. This was thanks to their sustainable practices and polices implemented across the hotel.
Just some of the changes include reducing waste streams and increasing recycling. In addition, they also use local suppliers and Fairtrade goods as well as strengthening partnerships with local charities and schools. Furthermore, the Last Drop has created a new biodiversity habitat on the twenty acres of grounds, enabling nature to flourish.
Located North of Bolton on the edge of the West Pennine Moors, the hotel is in a prime location. The venue includes 450 free parking spaces, including EV charging ports available for guests and delegates.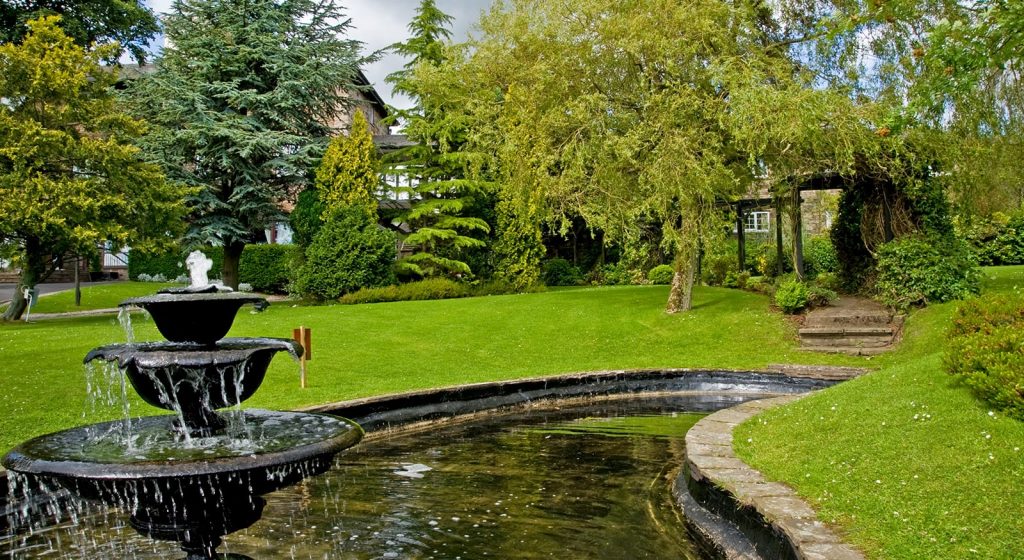 Voco's Sustainable Hotels
Voco Hotels are built on sustainability, looking after the planet with the same care as they do looking after their guests and delegates.
Each hotel now receives all of its electricity from renewable sources, including LED and high-performance lighting. Furthermore, large glass bottles and biodegradable straws have replaced plastic straws and bottles.
We're highlighting Voco Oxford Thames and Voco Oxford Spires, both of which are Green Key accredited and IHG Green Engage™ certified, a system designed to help reduce energy, water, and waste, and improve their impact on the environment.
Voco Oxford Thames offers a convenient location with ample parking and electric car charging. The five flexible conference rooms combine 15th century English charm with fresh, contemporary touches.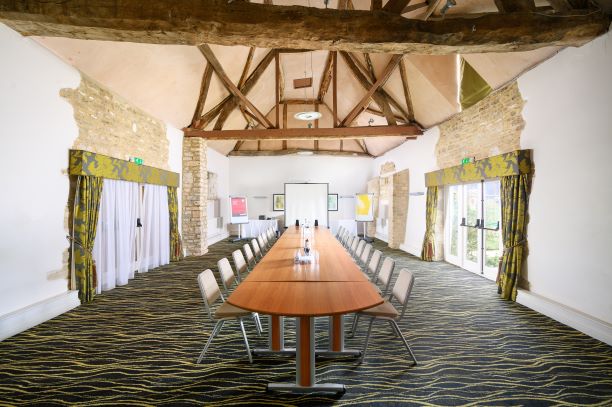 The 20 acres of parkland at Voco Oxford Spires, give complete flexibility for your event. There are 11 conference and meeting rooms available. The self-contained business facilities, which may be customised to your needs and can accommodate any corporate event.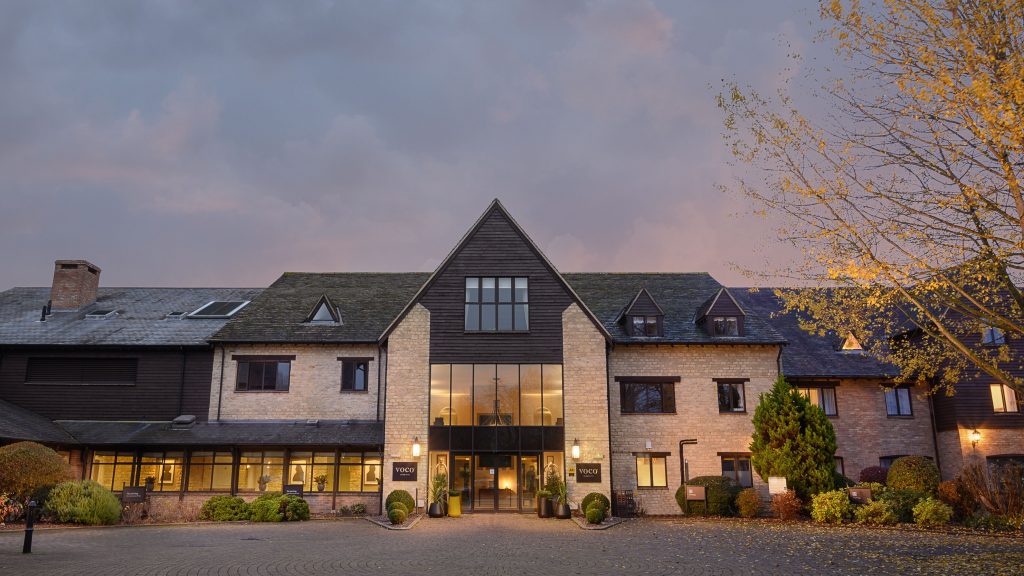 Kents Hill Park
Welcoming thousands of guests every year, Kents Hill Park is one of the largest conference centres in the UK. Located in Milton Keynes, with excellent transport links, this purpose-built, green accredited venue has over 70 meeting rooms, 300 bedrooms and 450 parking spaces.
Part of The Venues Collection, Kents Hill Park is changing the way they look at sustainability with their Future First Charter. The charter outlines three commitments, People Pledge, Food Focus and Enriching Environments.
Kents Hill Park have developed the "Meetings for Change" Day Delegate package as part of their Future First Charter. The sustainability driven package includes ethically sourced and unlimited refreshments, refillable water in-room, plus unlimited access to hydration stations as well as a buffet lunch prioritising British seasonal ingredients and plant-forward options.
Aiming to reach net zero by 2030, all meetings, conferences and events held at Kents Hill Park will use recycled and reusable packaging wherever possible to minimize waste and protecting the planet.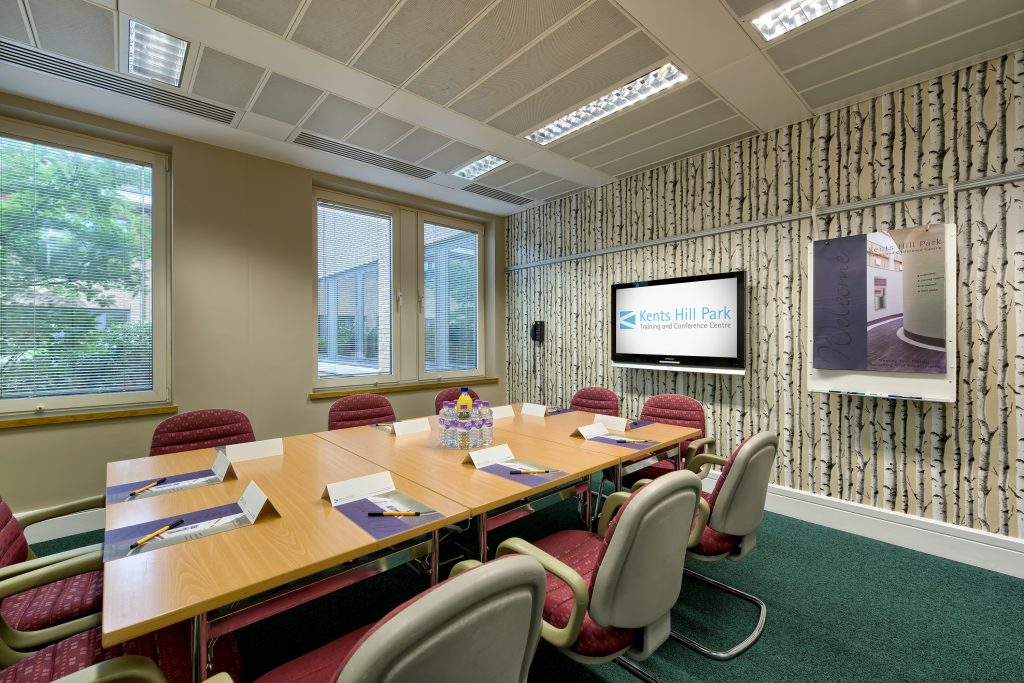 Doubletree by Hilton Lincoln and Hull
Put sustainability and wellness at the forefront of your meetings with the brand-new Mindful Meetings package. Offered by Doubletree by Hilton Hull and Doubletree by Hilton Lincoln, the package is perfect for small to medium meetings.
By booking a Mindful Meeting, you will help to care for the environment. The venues filter and bottle water in-house, as well as supplying sustainably sourced stationery. Their package doesn't just focus on reducing negative impacts for the environment but also aims to look after your delegates with their 'mindful' eating and well-being offering. By giving delegates the option to reduce their meat content, providing healthy but delicious snacks and peaceful recreational spaces, your delegates are sure to stay energised throughout the day.
To celebrate the launch of the Mindful Meetings package, you can take advantage of one of four special offers, click here for more details.
Doubletree by Hilton Hull offers seven pillar-free meeting and event spaces with the option of a private entrance and breakout spaces. with a maximum capacity of up to 1,000 delegates, large events are no issue.
Located in the heart of the historic city of Lincoln, the Doubletree by Hilton Lincoln's two rooftop terraces offer exquisite views across the city as well as having fully equipped, air-conditioned and flexible meeting and event rooms, able to host up to 400 delegates.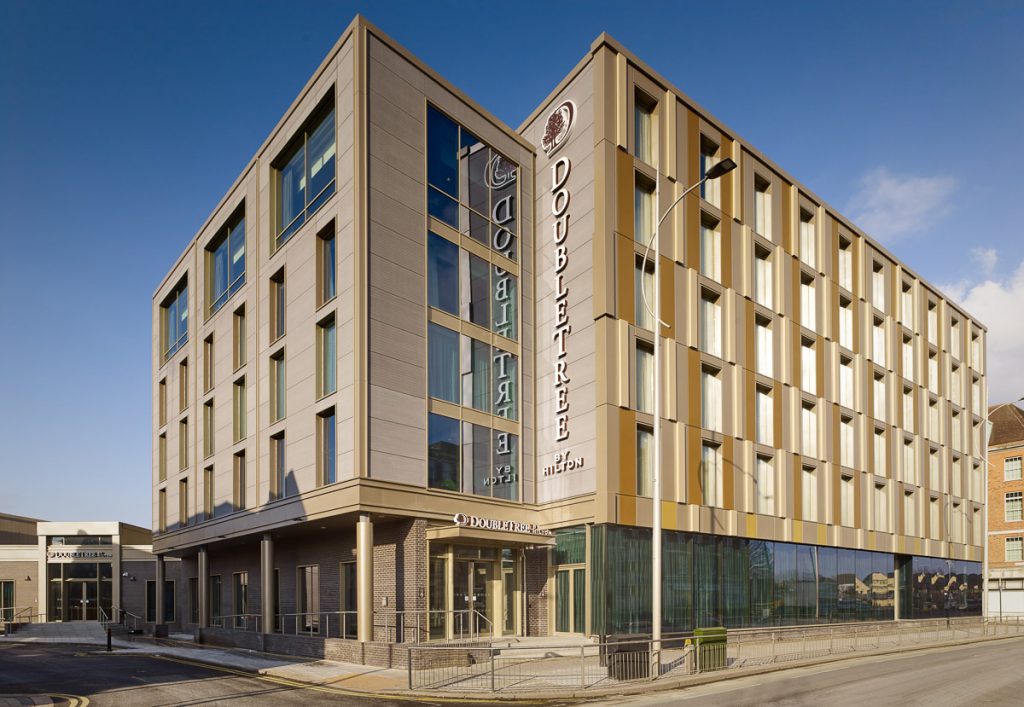 Down Hall Country House Hotel
The Down Hall Country House Hotel is dedicated to achieving the highest standards of environmental and social sustainability. You'll be able to taste the freshness of fruit, veggies and salad gown on-site in the kitchen garden, ready to be used by head chef Robert Pearce.
The 110 acres of grounds including manicured gardens and woodland, make the perfect setting for contemplation. In addition, this venue has a great location, being only 40 minutes from central London. 18 conference rooms in a variety of sizes are available to choose from, perfect for hosting a range of events. Wood panelling, ornate ceilings and exquisite chandeliers give each room a distinct character, you're delegates are sure to appreciate.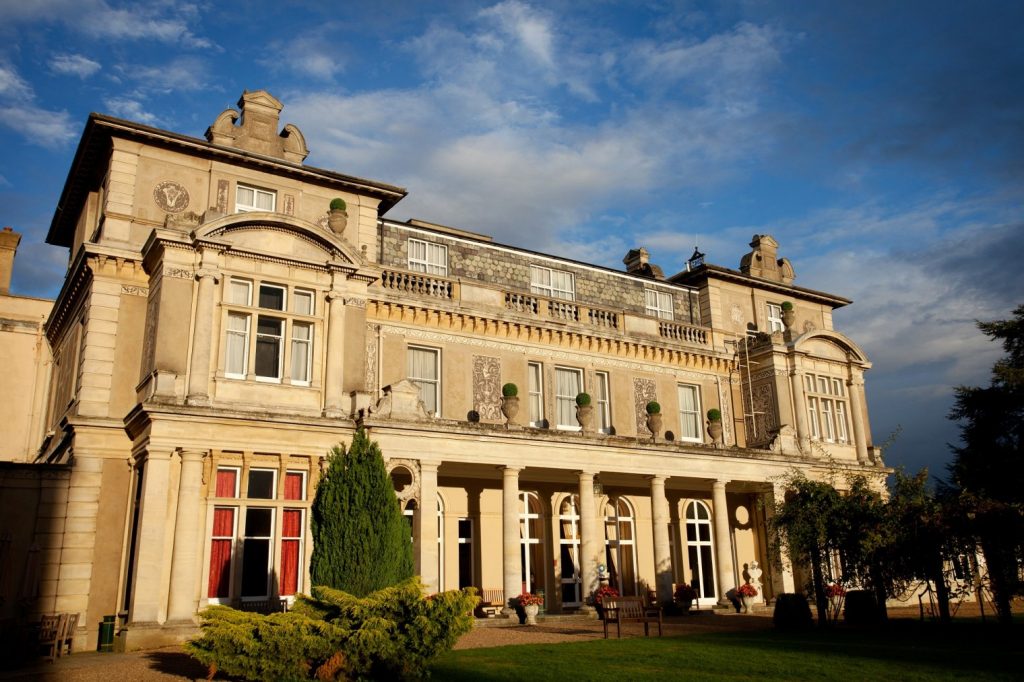 Book a Sustainable Venue for your next Meeting, Event or Conference
Contact Findmeaconference:
📱 01775 843410
💻 reservations@findmeaconference.com