Everyone loves a fine-dining experience. It's a wonderful way to celebrate Christmas or a company award with your colleagues or clients. It can be a relaxing end to a busy day of meetings and it can be a private occasion for board members to get together over a well-thought out menu catering for everyone's needs. We wanted to find out more about what inspires a chef when it comes to creating a special menu for corporate guests to enjoy over the festive period. Meet Chef Amit.J.Chand from the Hilton Leicester who kindly obliged!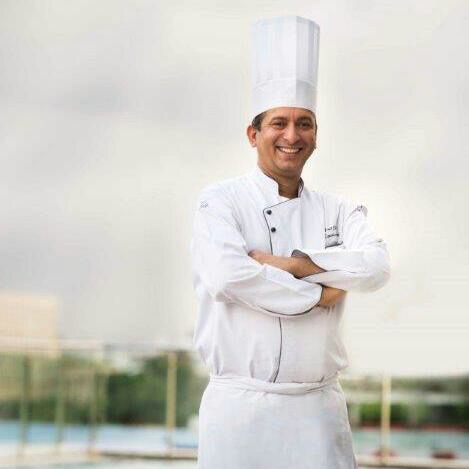 What made you want to be a chef and when did your love of food first start?
From the age of six I started to experiment with easy dishes and make my mum taste it. She would rave about it, even if it wasn't good, just to keep me interested and to encourage me. I always admired my mother's cooking; the food she made really touched my soul.
Who or what inspires your cooking?
Needless to say, my mother was the first person to inspire me and then later, it was my kids! I enjoy the interaction I have with hotel guests; when they applaud a dish it creates a real sense of happiness and satisfaction which then inspires me even more.
What are your go-to ingredients over the Christmas period?
I really do believe that sourcing local and natural ingredients will create good, honest dishes. Using local cheeses and local meats links your identity to the dish and gives you ultimate satisfaction!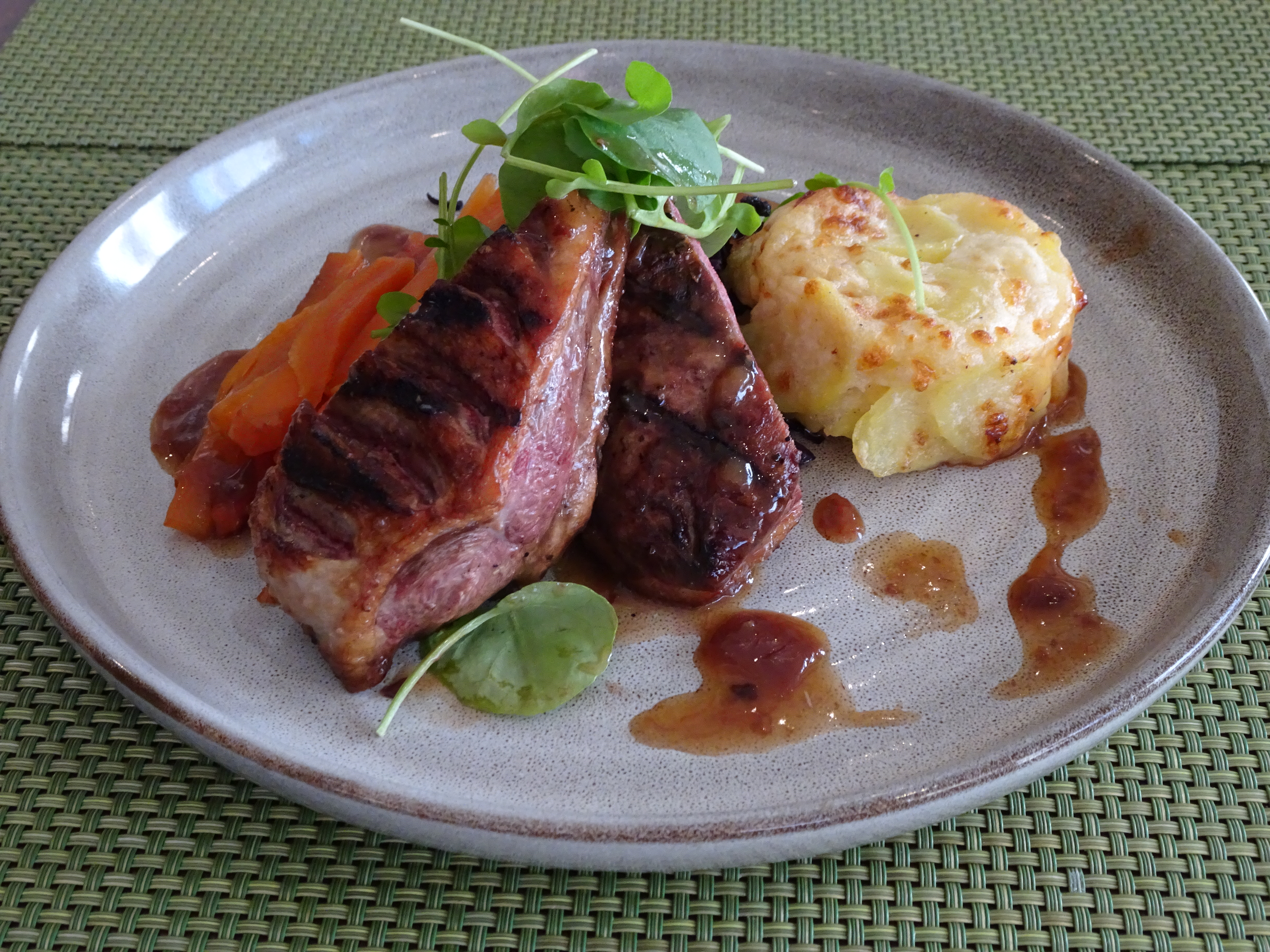 What's proving to be the most popular dish this month?
We have just launched a seafood promotion in the restaurant which is supporting sustainable species. Guests love the stone bass with woked vegetables and bok choi and our homemade spring rolls. Corporate guests are enjoying the slow cooked baby lamb shank with garlic and rosemary mash and goulash jus.
What options are available for bigger events such as New Year celebrations and Christmas parties? How much prep is required for these events?
Festive nights are all about the planning and utilising our resources. We plan at least a week ahead for high-end events with all the prep done two days before so we can give 100% on the day.
We have a four course menu for Christmas Day and New Year's Eve. It includes mildly spiced parsnips and pumpkin soup to start. Guests are then served a gin and tonic sorbet to cleanse their palettes. Roast turkey breast or glazed gammon with all the trimmings is the delicious main course. Guests can then enjoy dark chocolate cheesecake with orange crème reduction to finish!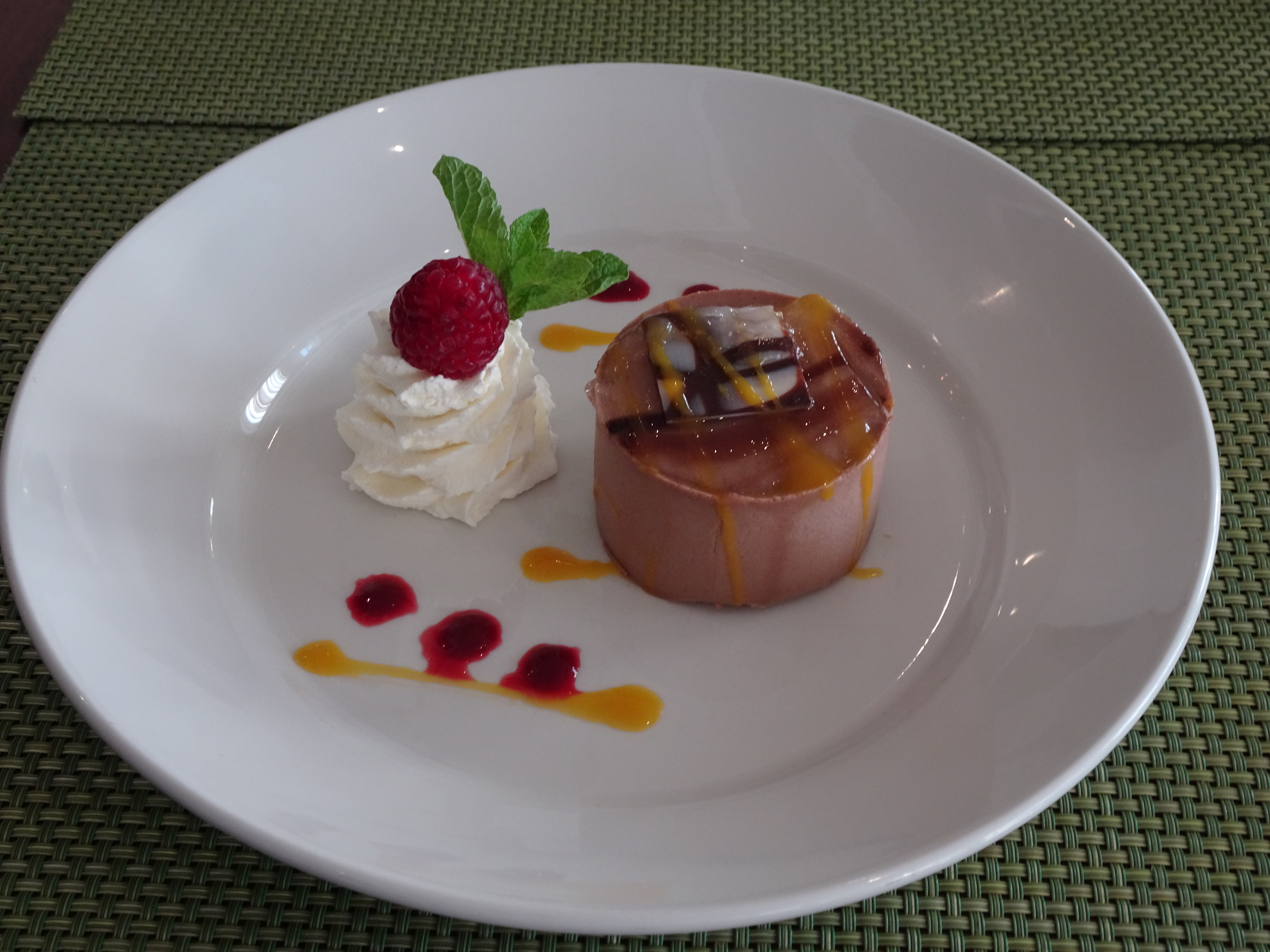 How do you work with clients in creating a fine-dining experience?
It all starts with speaking with the clients to find out their preferences and to make menu suggestions. Inviting them to the hotel for food tastings and getting their feedback is really helpful too. This way we are working with them and changing dishes or ingredients based on their preferences. On the day of their event, they can expect a good culinary journey, where the food is going to be locally sourced and the balance of flavours and ingredients are just right!
Are there any interesting facts about the history of the hotel which would interest our readers?
Recently we catered for England's National Football Team and the appreciation we received from the organisers was just overwhelming! It was a really interesting experience too. We had to meet the dietary requirements of all the players and ensure we had the correct timing of the meals. The team left happy and that's the most satisfying thing for me as a chef!
Thank you Chef, that was really informative!
The Hilton Leicester is in a great location for a corporate event as it's just 200 yards from junction 21 of the M1, and Nottingham East Midlands Airport is only a 25 minute drive. Event organisers can choose from 10 air-conditioned event spaces for small to mid-scale events. The Langton Suite is impressive and welcomes up to 200 guests. For a smaller meeting or a private dining experience,  the Bosworth Room is ideal for up to to 60 people.
To find out more about the Hilton Leicester, head over to the Findmeaconference website or submit an enquiry to our experienced team.