Organising a large conference requires a set of skills that include creativity, multitasking, extraordinary organisational skills and attention to detail. It is important you choose the best venue with a professional team with a can-do attitude who will help you achieve success.
The team at Hilton London Gatwick Airport help hundreds of meetings and event professionals each year, knowing that planning and organising events can sometimes be stressful and overwhelming. Today, the team from Hilton London Gatwick Airport share their recommendations and top tips for finding a venue that works for you.
Top tips for finding the venue
One of the most important factors is to find a venue that suits you and your delegates' needs. You want a venue that has a good reputation and a wow factor that makes it unique compared to others. You'll want to liaise with easy to deal with people. And you'll want a hotel or venue that possesses all the basics such as WiFi, standard AV, catering flexibility and creativity. For example, if you expect clients to arrive from abroad, a venue with connections to airports would be favoured.
The Budget
Looking for the best price to value ratio can be testing. It is very easy to get lost in numbers and packages. Some venues offer all-in packages for a day delegate, some offer a room only price with extra add-ons. Some rates may provide competitive options for large conferences, but will not necessarily fit for small meetings. You will need to consider all the benefits of the offered package to make sure it suits your event requirements. Even organising the office Christmas party can be a budget balancing act! Do you opt for a shared Christmas party to keep the costs down? Or will your budget stretch to a private Christmas party?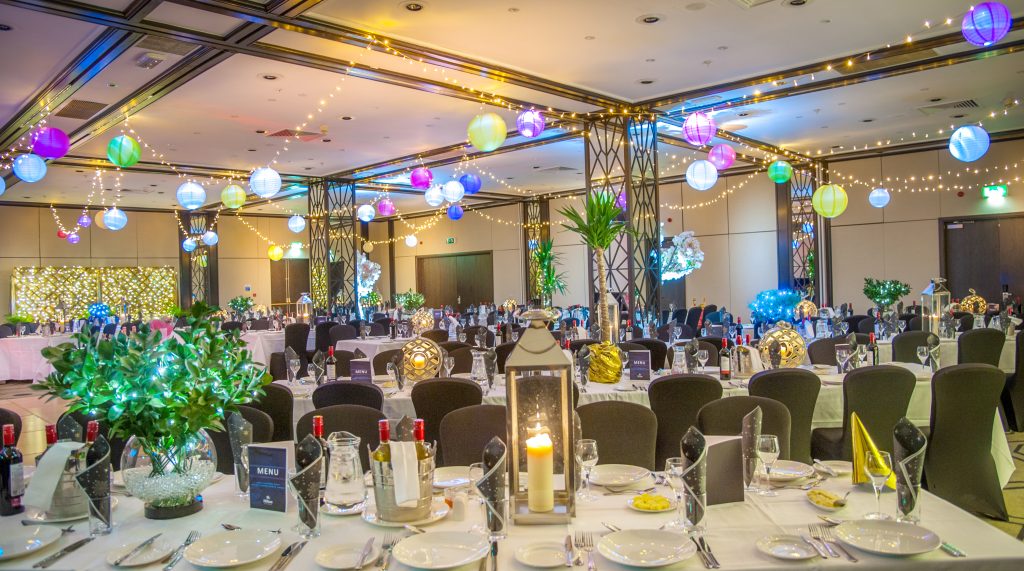 This is where the team at Hilton London Gatwick Airport offer personalised day delegate rates that suit both small and large conferences. Once attendee numbers for your conference or meeting are decided, you can pick and mix complimentary add-ons. You can choose to have 1 in 10 delegates to go free. Maybe an early bird breakfast will be the perfect start to your meeting or a free drinks reception at the end of the event to celebrate its success.
The on-site team
A professional team at your chosen venue should ask questions to get to know you better. Your preferences, ideas, and vision, your personality and all little things to make sure your event will be a resounding success. A professional team on-site would not only agree on all changes but would also be able to suggest alternatives and explain why they will work for you; by going the extra two miles and adding a personal touch.
The team at Hilton Gatwick commit themselves to helping ensure an event is the best it can be. On the show round of the London hotel, they ask questions and make suggestions. The Head Chef will add something unique to each menu designed. Plus the conference team will make all the amendments that you many require and take all the stress off you.
Your way to a successful event
Even a well-planned event can bring unexpected challenges during the day and it is crucial to accommodate these changes or solve them on the spot. A great on-site operational venue team will know what to do if your agenda changes with little advance notice or if any of your delegates have any special requests that have not been highlighted prior to the event.
Most important of all is to rely on the support of your chosen venue's team. They are the professionals with knowledge of their venue and its capabilities, having dealt with many situations before. You know you have selected the best venue and team, when everything goes seamlessly, you enjoy working with them and, ultimately, your event is a resounding success at the end of the day.
These great top tips from the team at Hilton London Gatwick are sure to help you when you book your next event. If you'd like to talk to our expert reservations team on 01775 843411 to enquire about the Hilton London Gatwick then they are available between 8:30am-5:30pm on weekdays.