St George's Day is finally here and while we're celebrating the anniversary of the patron saint, we're also going to shine a spotlight on some of the famous Georges that England calls its own. With a focus on the town or county these people are connected to, we delve into hotels and venues with conference facilities that can be used for St George's Day or any day of the working week!
And just for fun, see how many song titles you can identify that are connected to the famous Georges in this blog post!
The novelist George!
We start off with the well known English novelist, George Orwell. He was born in India but died in London in 1950 and his literary legacy continues today. Mostly known for his classic books 1984 and Animal Farm, Orwell gives us the perfect excuse to take a look into the beautiful capital city of England.
Keeping with the book theme, we head to the London Metropolitan University where keen students will learn all about their desired subject. When the rooms in the three campuses aren't being used to teach the next batch of George Orwells, the spaces are available to hire for conferences, seminars and training days.
Rooms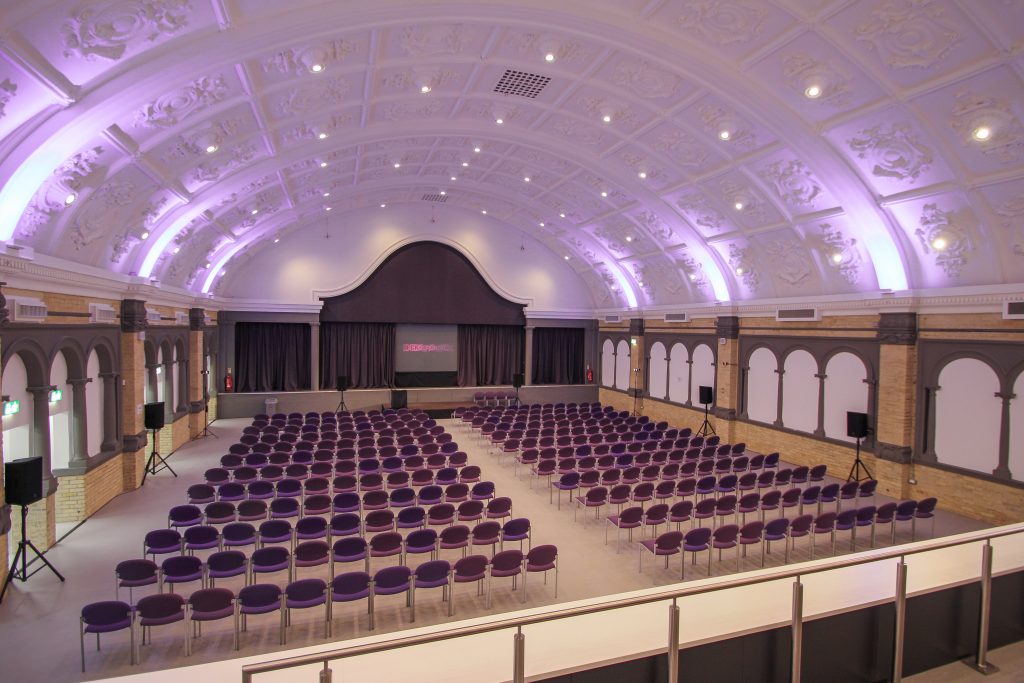 There are 15 rooms to choose from with a huge selection of lecture theatres, halls, classrooms, meeting rooms and video conferencing suites. The great hall offers room for 400 delegates and was built in 1896 and still retains it's beautiful Victorian architecture. They also offer free WiFi and parking for guests attending an event.
Dining Facilities
Below the hall is the Rocket Cafe bar which is a more informal space that can accommodate up to 350 guests. The on-site events team can organise a range of catering packages to complement your event. Budget-friendly rates start from £11.50 per person, which includes tea and coffee on arrival with sandwiches for lunch. For a more luxurious event package the highest price is £26.50 per person. This includes a range of hot meals, including salmon and vegetable lasagne, and a choice of dessert.
The guitarist George!
When it comes to Liverpool, all you need is love! George Harrison, lead guitarist of The Beatles was born in Liverpool in September 1943. The Beatles are arguably the most influential band in history. It is inevitable that venues in the city highlight the legendary band. For example, Hard Day's Night Hotel is named after the 1964 hit album by The Beatles.
Not just any 4-star hotel, Hard Day's Night is the fab 4-star hotel! Situated in the heart of the Beatles Quarter and adjacent to the world famous Cavern Club where The Beatles rose to fame. This venue is perfect for any music fan out there. And for event organisers looking to inspire delegates, Hard Day's Night Hotel is an ideal choice for everyone to come together and maybe even start a revolution!
The Zygmant Suite
Housed in this magnificent Grade II listed building, there is a choice of three suites which are all inspired by the band. The most popular is The Zygmant Suite which can host up to 150 delegates for a theatre style event. It's named after Bill Zygmant who was a 1960s photographer and the room features his portraits of The Beatles along with landscape photos of the city.
The hotel has a dedicated events team on hand to help. And can even organise musical and Beatles inspired delegate packages too.
This Liverpool hotel is full of musical history and certainly gives you something to twist and shout about!
The singer songwriter George!
St George dates back thousands of year but one of the newest and youngest Georges on the block is George Ezra, from the picturesque county of Hertfordshire. Being close to London and with excellent transport links, Hertfordshire is a popular region for meetings and conferences. In addition, there is a good choice of different venues, from hotels to country mansions.
Hanbury Manor Marriott Hotel and Country Club is an impressive choice. It has superb facilities and services, and is suitable for any type of business event. So much so that you'll be calling shotgun on the function rooms available! And keeping up with the times, event organisers and delegates can enjoy the best in new technology with touch screens, smart write-on-walls and ClickShare presentations. This is sure to lead to shiny happy people in attendance!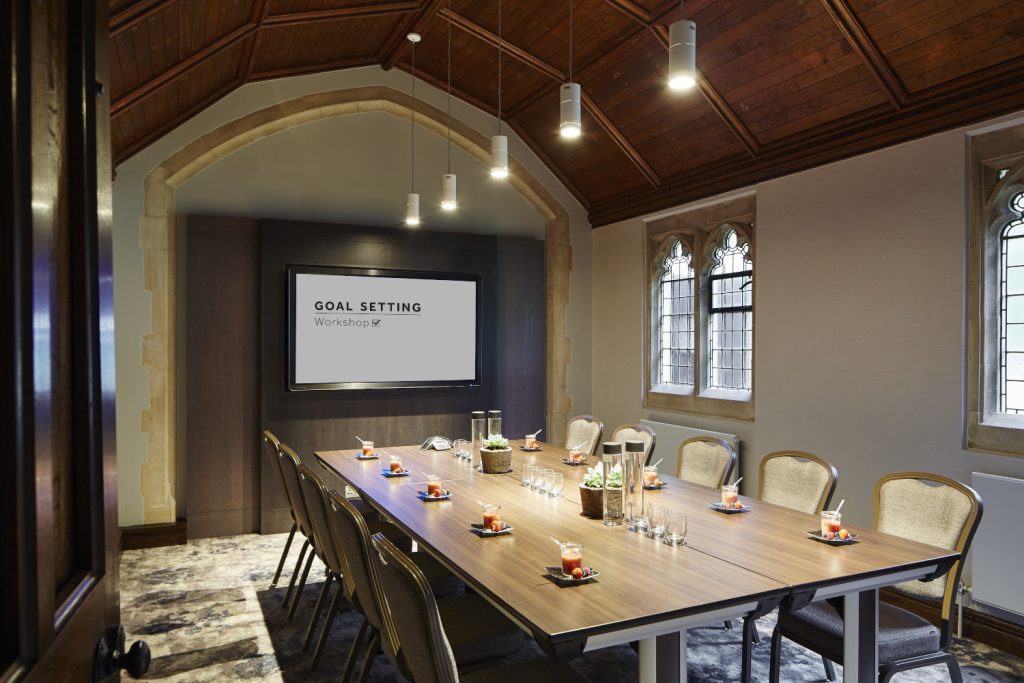 Golf Facilities
After a morning of meetings, event organisers may wish to include a round of golf for delegates or even arrange a charity golf tournament. Hanbury Manor has a championship course that has been voted Britain and Ireland's 36th best golf course. Surely paradise for golf fans!
The Royal George
This famous George has not yet slayed a dragon but he's certainly won the hearts of many! George Alexander Louis, otherwise known as Prince George of Cambridge, is third in line to the throne after his grandfather Prince Charles and his father Prince William. And this bouncy royal charmer gives us the perfect excuse to head to the historic city of Cambridge!
Hilton Cambridge City Centre has five function rooms with a maximum capacity of 250 delegates. The hotel benefits from a double height glass atrium that leads onto the meeting rooms. With lots of natural daylight, this welcoming area is perfect as a breakout room or for networking, conversations and refreshments. All of the conference rooms have air-conditioning and free WiFi for delegates, princes, princesses and future monarchs to stay both cool and connected!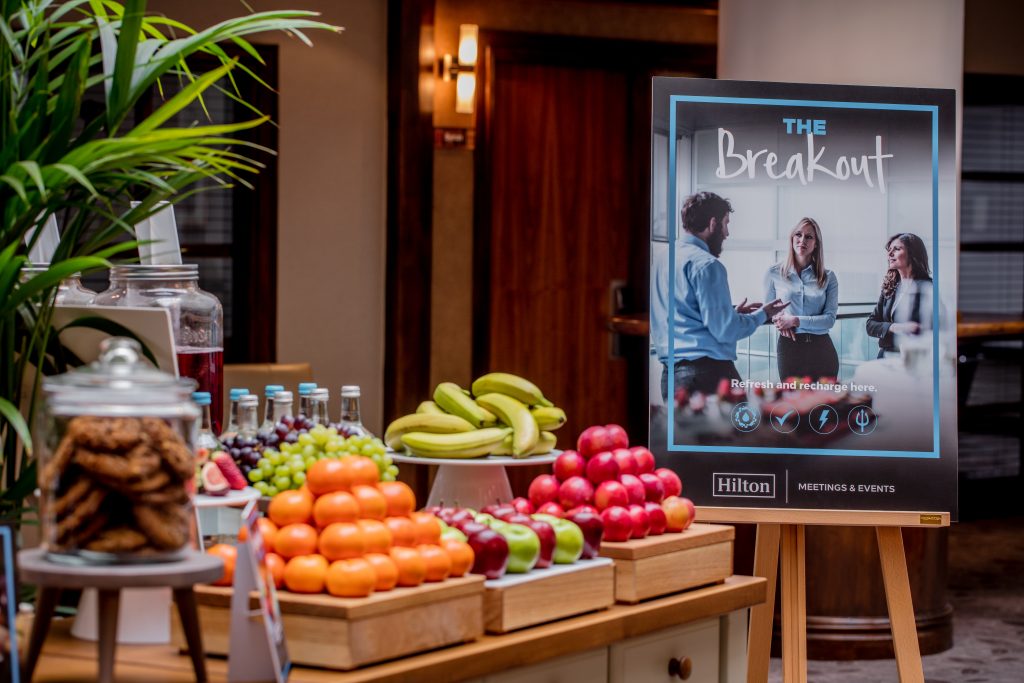 On-site valet parking
Making guests feel extra special when they stay, the hotel offers valet parking so you can arrive like a royal! Handover your car keys to the concierge at the front door and they will perform their duty!
The literary George
Born in Warwickshire, Mary Ann Evans was a famous novelist who used George Elliot as her pen name. In the Victorian era it wasn't acceptable to write or be have your work published if you were female.
Thankfully, times have moved on and lots of people from across the world read the novels and poetry of George Elliot knowing that she had to
use a pseudonym.
There's nothing Victorian or old-fashioned about our next hire venue! Warwick Conferences – Radcliffe consists of 42 modern and stylish meeting rooms. The venue has recently benefited from an impressive £6.5million refurbishment programme. And the new contemporary look certainly allows organisers to take each meeting space as a blank page. You could even go as far to say organisers have the option to create a novel meeting or event.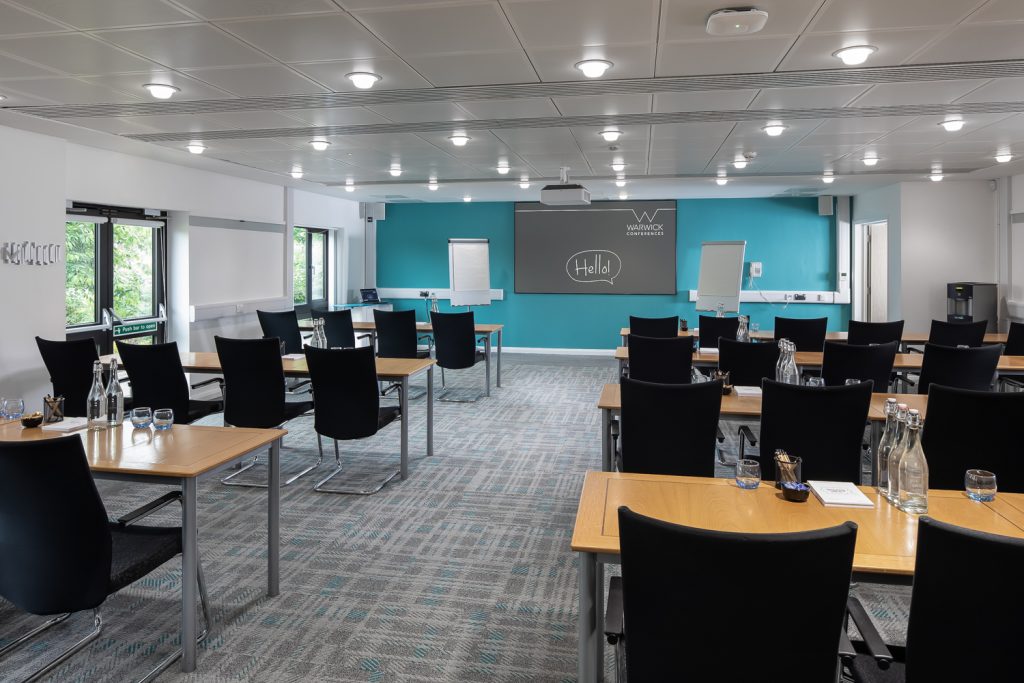 Syndicate Room One will hold up to 18 delegates and this is a perfect size for a small meeting. On the other hand, Meeting Room Two can hold up to 180 delegates. This allows for a large gathering, celebration, exhibition or maybe even the slaying of a dragon or a book signing to take place!
Conclusion
If these George inspired venues have caught your eye or struck a note, then call our Findmeaconference team. They'll be available from Monday to Friday, between 8.30am – 5.30pm, on 01775 843411.