Hear the crowd cheer as the London Marathon runners make their way through the London streets and pass the many iconic London locations. Witness the thrill of seeing loved ones and world famous athletes cross the finish line!
The London Marathon dates back to 1981 and has been popular ever since. Last year, there was over 414,000 applicants for the 2019 marathon (the highest number for the London Marathon). The number was then whittled down to 40,000 runners who were notified of their successful entry in October 2018 so they had lots of time to train and raise money for the many charities that benefit from the famous race.
The fastest record for completing the course is two hours and two minutes – this year's winner was Eliud Kipchoge who completed the course in two hours, three minutes and 38 seconds. However, speed and distance are not what this blog post is about; we aim to take you on a leisurely stroll around a few venues that feature on the London Marathon course!
De Vere Devenport House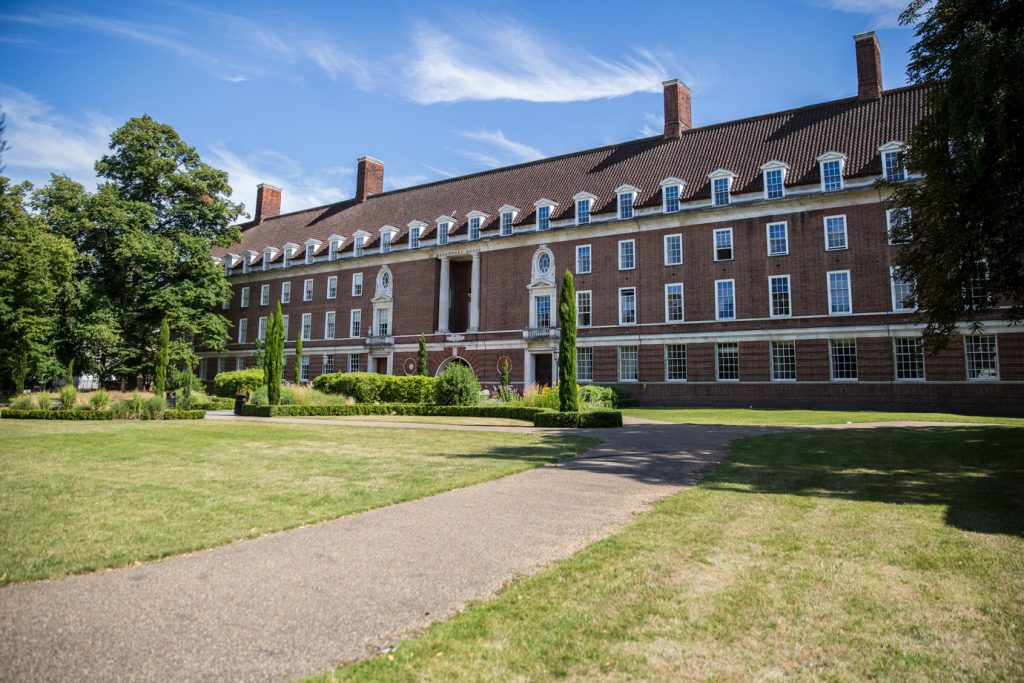 Greenwich Park is the starting point of the London Marathon and where our conference course starts too! The De Vere Devenport House is steeped in maritime history. This tall red brick Georgian building sits within a UNESCO world heritage site. The property started its life in 1783 as a school building for Greenwich Hospital. Today, it successfully brings together original features with modern furnishings to create first class conference and meeting facilities.
The events team here aim to deliver an inspiring setting for business events, weddings and conferences. Devenport House can comfortably accommodate up to 120 delegates in their Westminster Suite. And, for those looking for a smaller room, the Belfast Suite is ideal for 12 in a theatre style layout. Plus there is free WiFi available and parking for 66 cars.
If you're in an active mood for a marathon Devenport House have team-building facilities for those looking to boost their team spirit!
Hilton London Canary Wharf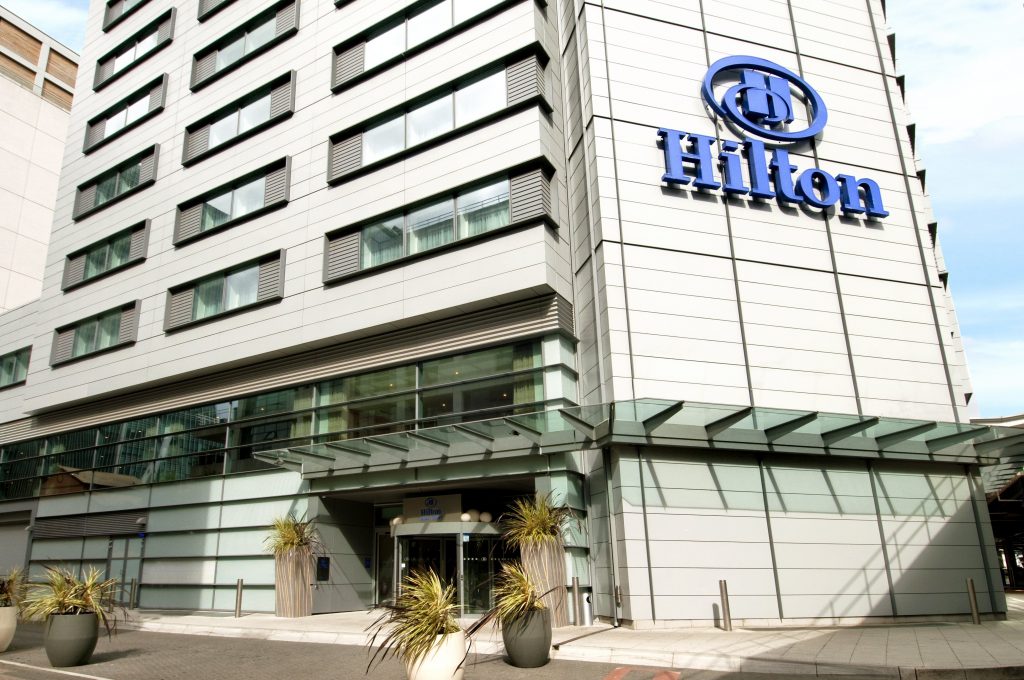 Stopping off near the London Marathon halfway point and situated in the heart of the thriving Canary Wharf business district, is the Hilton London Canary Wharf. This London hotel is only 11 miles from London City Airport, which is ideal for any international guests attending business events.
The Hilton London Canary Wharf has eight meeting rooms that offer natural daylight and stunning views of London's skyline. Each room comes with a personalised call button and complimentary WiFi. If you're looking for a more relaxed and laid back area, the business lounge offers healthy snacks and treats in addition to beanbags and seating pods.
Hosting a large group is easy at the Hilton London Canary Wharf as their Quayside suite welcomes up to 400 guests. Alongside this, the room has neutral decor and 338 sqm of flexible space. This venue is an excellent choice for a large-scale event inspiring delegates to run for victory!
The Tower Hotel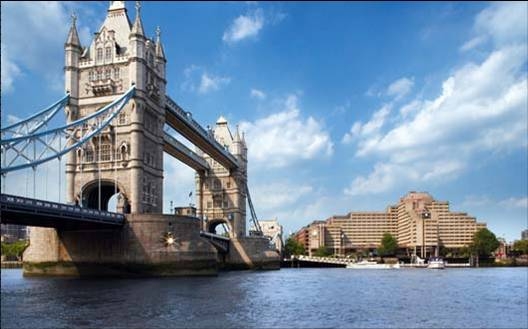 The Tower Hotel is located between the River Thames and St. Katharine Docks and most importantly for London Marathon participants, it's over a third of the way through the London Marathon! Along with offering incredible views of Tower Bridge, this London hotel has 19 meeting rooms. These are all located on the top floor.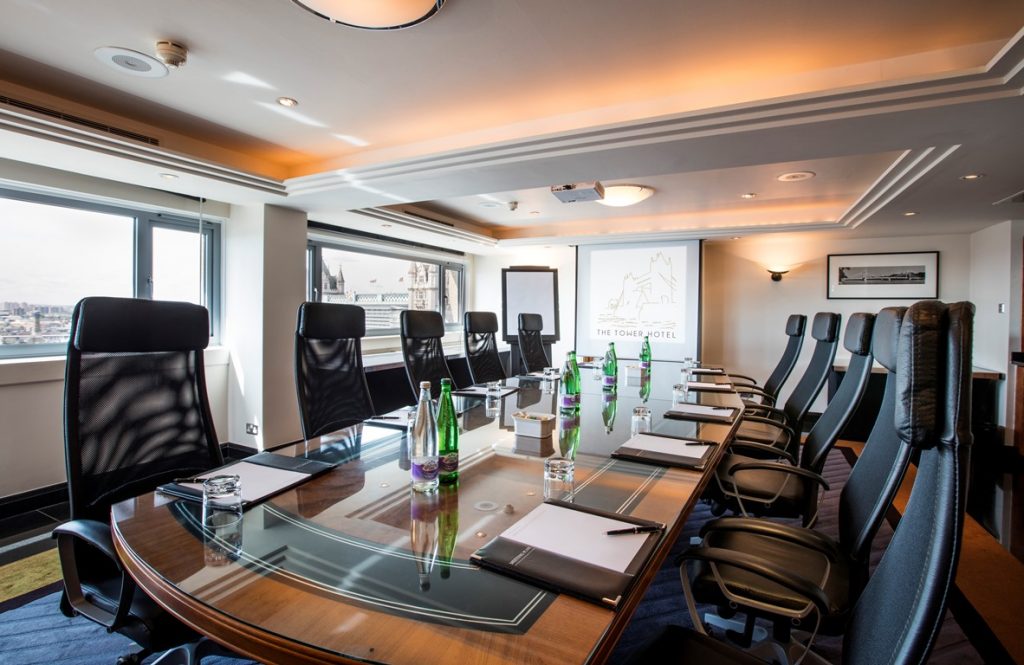 The Mayflower Suite is great for a dinner and dance set against the stunning backdrop of London. The Tower Suite is the biggest room for a reception hosting up to 150 guests.
Emmanuel Centre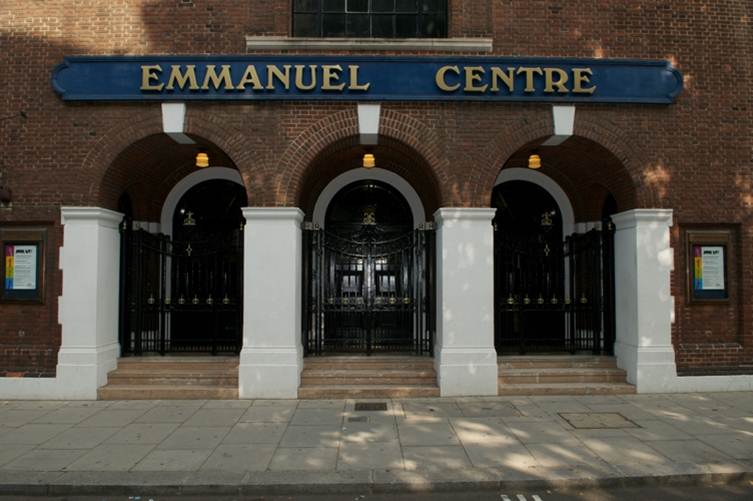 The finish line is now approaching and we're in a prime location for business and culture. The Emmanuel Centre is a unique London venue that can be hired for meetings, conferences and exhibitions. If you're looking to bring your team to somewhere central and easily accessible, this venue is located just a five minute walk from St James's Park.
Built in 1928, the main auditorium seats up to 1,000 guests in a circular layout. The 24 pairs of marble columns are an impressive feature and this room is fascinating with its combination of historic charm and modern amenities. Additionally, this space benefits from natural daylight flooding through a huge glass dome and arched windows.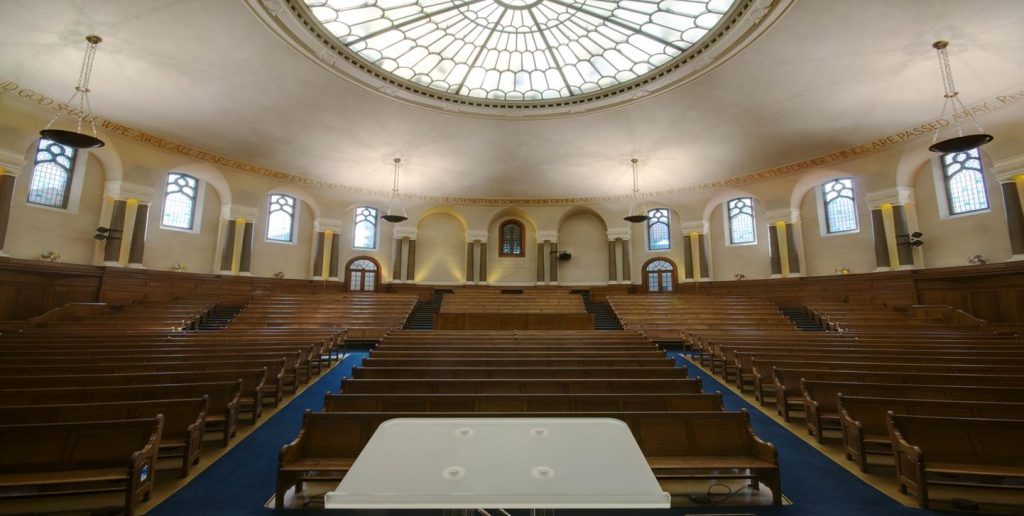 On request, the in-house chef will provide guests with a delicious menu of dishes made with local produce. From hearty meals to working lunches and sophisticated canapés, there is definitely a variety to choose from. Plus the on-site snack bar is a great place for meeting guests for light refreshments. Either option is certain to keep you and your delegates fuelled for the home stretch!
If the team spirit or any of these venues in London have stood out to you, our reservations team are available weekdays on 01775 843411 between 8:30am – 5:30pm to help you find a suitable venue.