Breathe in the sweet scent of freshly cut grass, admire the blossoming flowers and watch butterflies and bees as they gracefully land on a variety of plants! It's time to consider a flower power venue for your next meeting or conference!
This week, we have been inspired by the RHS Chelsea Flower Show so we're saying hello to a flower power impact venue! We've hand-picked some blooming lovely venues with beautifully kept gardens. These properties are ideal for outdoor events, such as garden receptions and celebrations in a marquee. Some even have the space and facilities for team-building events. All of them have excellent event space internally, for meetings and conferences.
Birmingham Botanical Gardens
The Birmingham Botanical Gardens boasts a variety of meeting and conference facilities, ensuring an event to remember in Birmingham's best kept secret! Meet in one of five modern and stylish event suites which vary in capacity, welcoming from 20 delegates to 500. The suites are set in the charming, historic grounds of the Botanical Gardens. Fifteen acres of gardens and glasshouses make the Botanical Gardens a location that is second to none. As you step through the tropical houses, it is hard to believe you are located just two miles from Birmingham city centre.
The superb, on-site catering will ensure your dining experience is second to none. Flexibility allows the team to accommodate any food preferences or dietary requirements. You can be assured of locally sourced, beautifully prepared and above all – delicious food.
Close to all major rail links and motor ways, and with complimentary on-site parking, the Botanical Gardens is easily accessible too.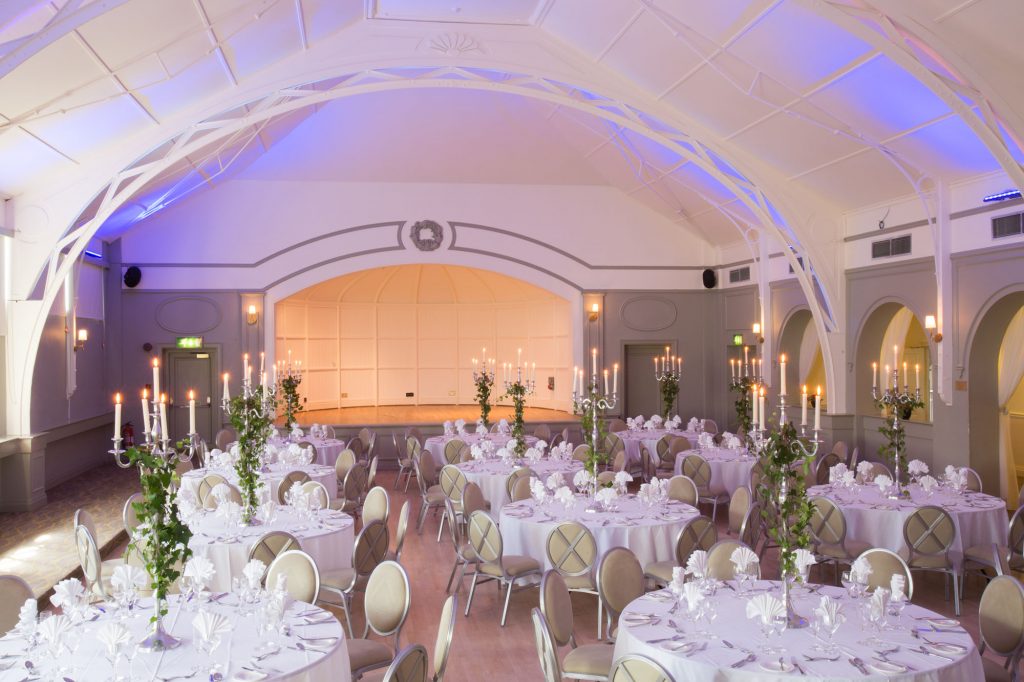 The Garden Suite
Enter through the Sub Tropical and Mediterranean glasshouses which lead you into the Garden Suite. This grand, elegant and versatile space is the ideal choice for medium to large sized events. Bathed in natural light, this elegant and versatile space is flexible and divides into the Palm & Orchid Room, with a private lounge bar.
Terrace Suite
Beyond the Arid House, home to the cacti collection, lies the Terrace Suite. A historical event space with a large arched ceiling making this grand space the ideal setting for any event. This self-contained area has the benefit of private washrooms, its own registration, catering facilities and private in suite bar.
Loudon Suite
Named after the designer of the gardens, the Loudon suite is the smallest suite. Perfect for intimate meetings, it is situated next to the famous Japanese garden and boasts wonderful views across the terrace area. Comprising of The Cedar Room and The Conservatory, the Loudon suite offers excellent access to the Pavillion tea rooms and to the stunning outdoor areas.
Highgate House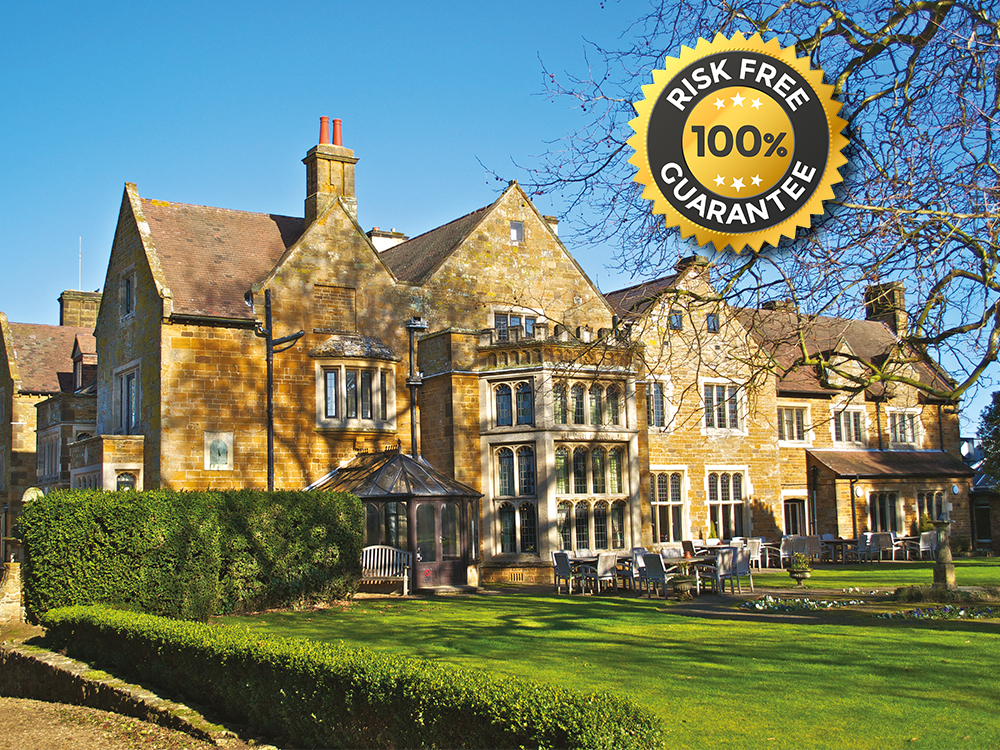 Queen bee, honey bee… all the bees! For many years now the UK's bee count has been slowly falling. This makes it even more important we maintain our gardens and create safe habitats for the bees! That's something the Sundial group are very keen to do. The family run business has over 500,000 bees in hives across their two venues in the Sundial group. Their flower power gardens are encouraging the bees to pollinate, and in return, the bees are creating lots of lovely local honey too!
Located just seven miles from Northampton, Highgate House is a beautiful 17th century country house providing a distraction-free environment for meetings, conferences and events. Alongside the resident bees and lots of flower power, there are 34 main meeting rooms available for any type of event. Floyd is the second largest space at Highgate House and has the capacity to host 132 delegates. It was recently refurbished to provide more of a creative and inspirational space for meetings, training and conferences.
Highgate House also has great team building facilities. Boasting 26 acres of spacious grounds, you can take part in numerous tasks and events specially created by the Sundial group and Teamscapes.
Hanbury Manor Marriott Hotel & Country Club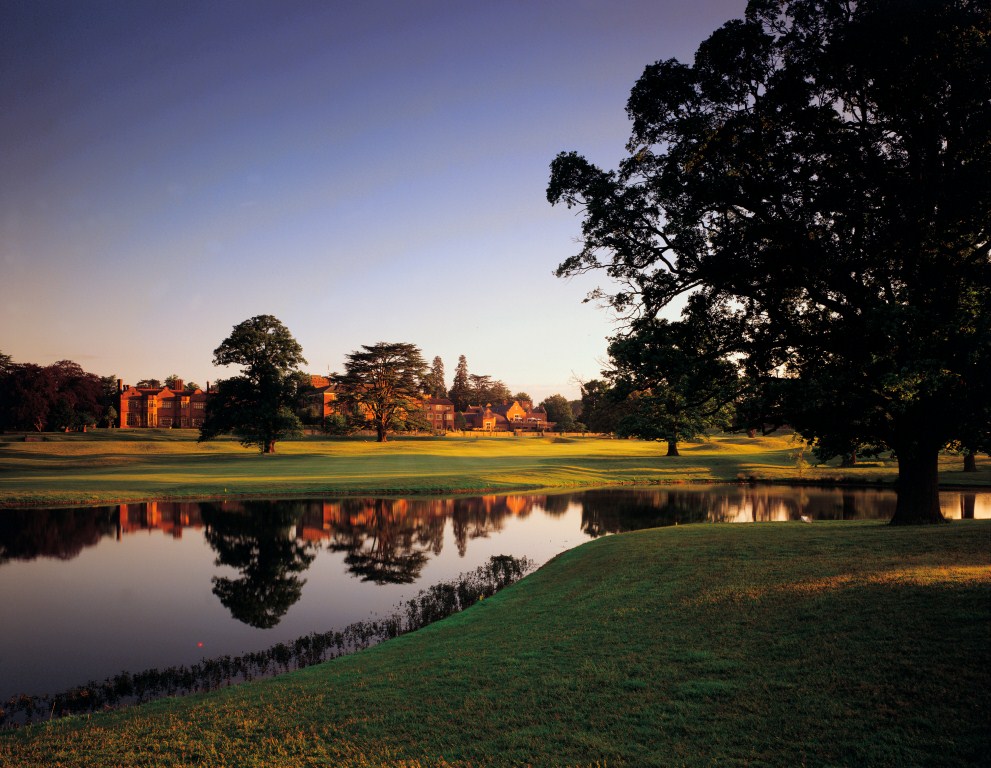 For an historic flower power impact venue, Hanbury Manor Marriott Hotel & Country Club is sure to make a lasting impression. Firstly, the hotel is set in lovely grounds with 200 acres of well-kept parkland. Secondly, the warm welcome that delegates receive is excellent. And thirdly, there is a championship golf course that has been awarded 36th best golf course in Britain and Ireland by Golf World. Hanbury Manor offers a perfect setting with superb leisure facilities after a morning full of meetings.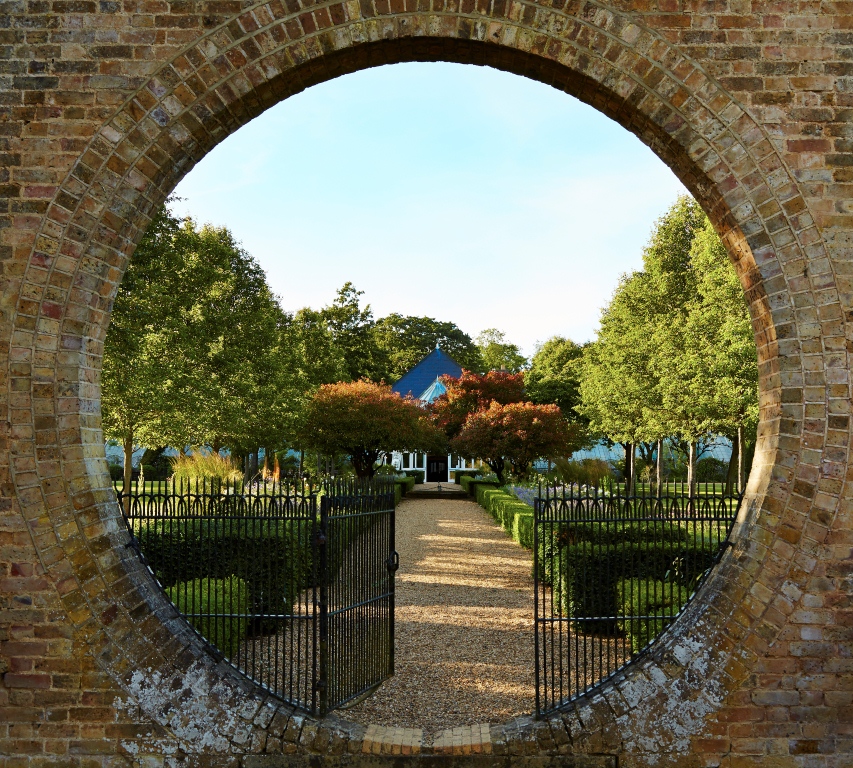 Heading inside this grand venue, the historic charm mixed with modern amenities shine through the whole property. There are 18 meeting rooms, all fully equipped. They have Clevertouch Screens, Smart Write on Walls and ClickShare connectivity. Included in the DDR rates and 24-hour rates is an LCD projector and screen, flip chart and pens. Water, tea and coffee are available for delegates and there's exciting morning and afternoon snack breaks. In addition, the mouth-watering lunch and dinner is sure to satisfy the hungriest of delegates!
Now that all this garden and grounds talk has you motivated, you should consider a flower power impact venue! It will certainly allow for a more tranquil setting and flower power could lead to the pollination of new ideas! To find out more give our reservations team a call on 01775 843411 between 8:30am – 5:30pm on weekdays!