British Science Week will be on the top of agenda in schools and universities at the beginning of March which means there will be many museum meeting rooms and spaces used to host events too. Furthermore, museum meeting room enquiries will increase as more people visit museums in London, Leeds, Manchester and other UK cities. With a trip to the museum it's easy to appreciate the unique setting and superb technology available to the corporate world of events especially when held in museum meeting spaces. So let's take a closer look at what some of the UK's museums can offer event organisers looking for a museum meeting space.
Find me museum meeting spaces in London!
Magicians who become a member of The Magic Circle are sworn to secrecy but event organisers who want an intimate museum meeting room in London can certainly boast about the unique facilities available at The Magic Circle.
The famous venue is just a few minute's walk from Euston Station in central London. It features a theatre, library, museum and club room. Here you can hold a keynote presentation on the same stage that Dynamo presented a magic act! Or follow in the footsteps of Paul Daniels and Debbie Magee as you make your way up the floating staircase! Either way, holding an event in a museum meeting room at The Magic Circle brings a touch of kudos to the occasion.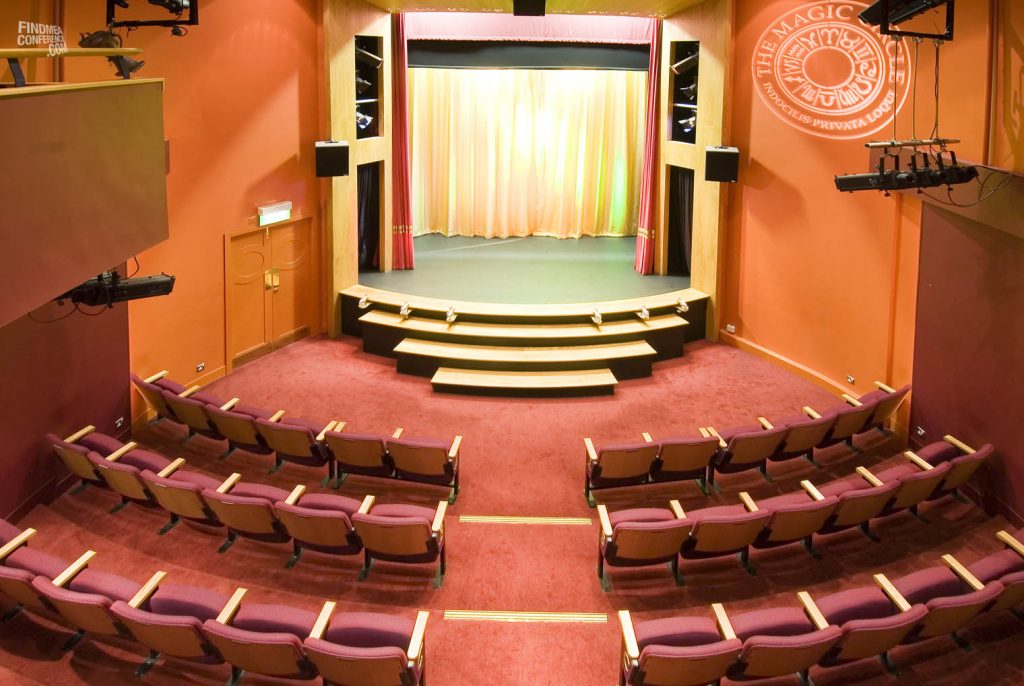 The Magic Circle can be hired for boardroom meetings, product launches, training sessions and corporate hospitality for up to 165 guests or delegates. The venue has its own events team to assist and they will also suggest approved suppliers for catering and further event requirements. And of course, if you need a magician for some table top magic, you're in the perfect place for recommendations!
Find me museum meeting rooms in Manchester!
The selection of museum meeting rooms available at the Science and Industry Museum in Manchester is a collector's paradise! Firstly, you need to banish all thoughts of cold, grey, fusty rooms full of fading relics! That's because this magnificent museum is a fusion of historic buildings and award-winning galleries. Furthermore a purpose-built conference centre and wow-factor technology add even more appeal.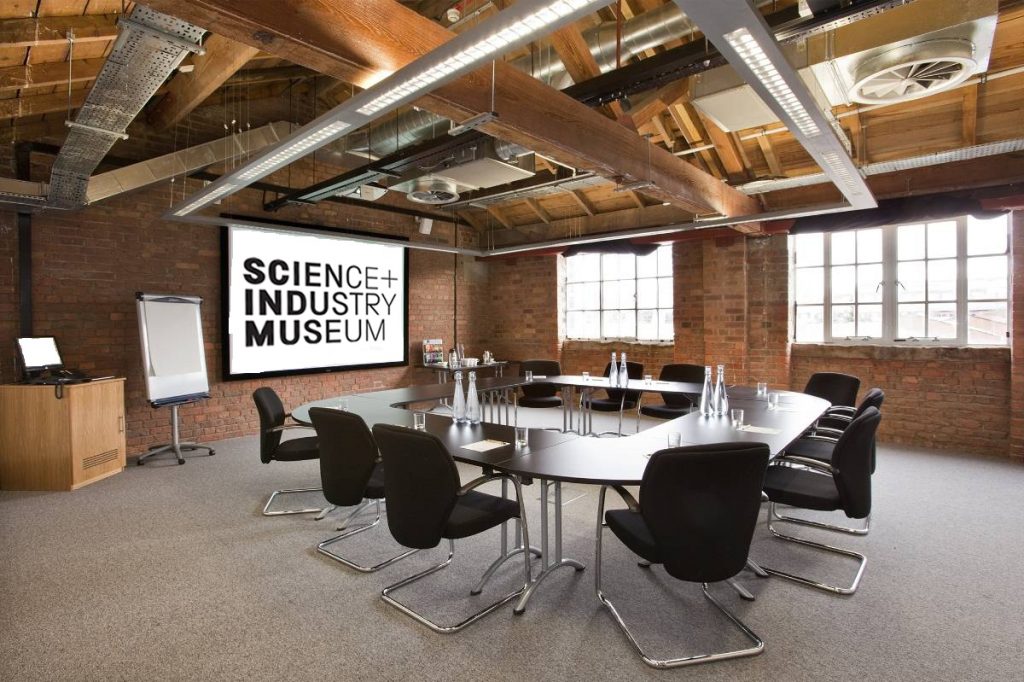 Welcoming up to 300 delegates, this museum in Manchester is ideal for conferences, lectures, training days and corporate celebrations. In addition, guests will really love dining among some of the oldest exhibits from the world of science and history, including the first stored computer.
For the latest in museum meeting rooms and event space, the museum's Great Western Warehouse will impress. An advanced AV system, LCD projector and speakers plus your own dedicated event manager will bring your event to life.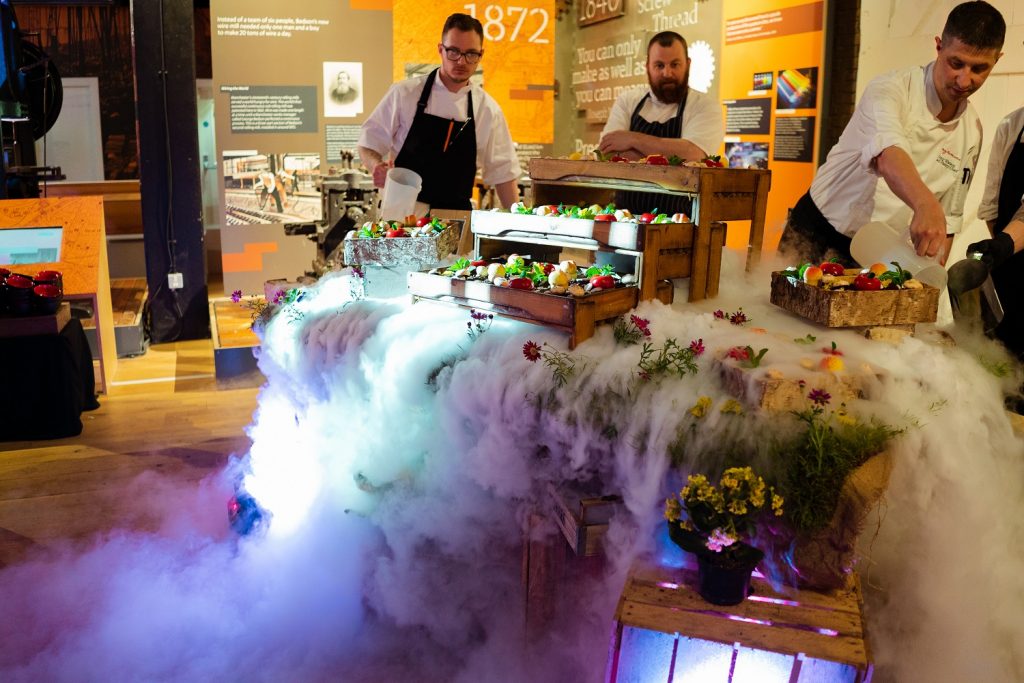 And don't worry about boring catering! With an innovative approach to menu development, the team of chefs from Milburns' combine contemporary European flavours with traditional British classics. Your event in a museum meeting room or space is on course to be a success with the collective!
Find me a museum for corporate events in Leeds!
With vast experience in hosting high profile exhibitions, society banquets and award ceremonies, the Royal Armouries Museum is ideal for corporate events in Leeds.
Adjacent to the museum is the New Dock Hall which welcomes an impressive 1,000 delegates to a conference in Leeds. In addition to this, there is exhibition space that measures 27,000 square feet. If you want exhibition stands for different traders, this area will comfortably cater for up to 170 stands that measure three metres by two.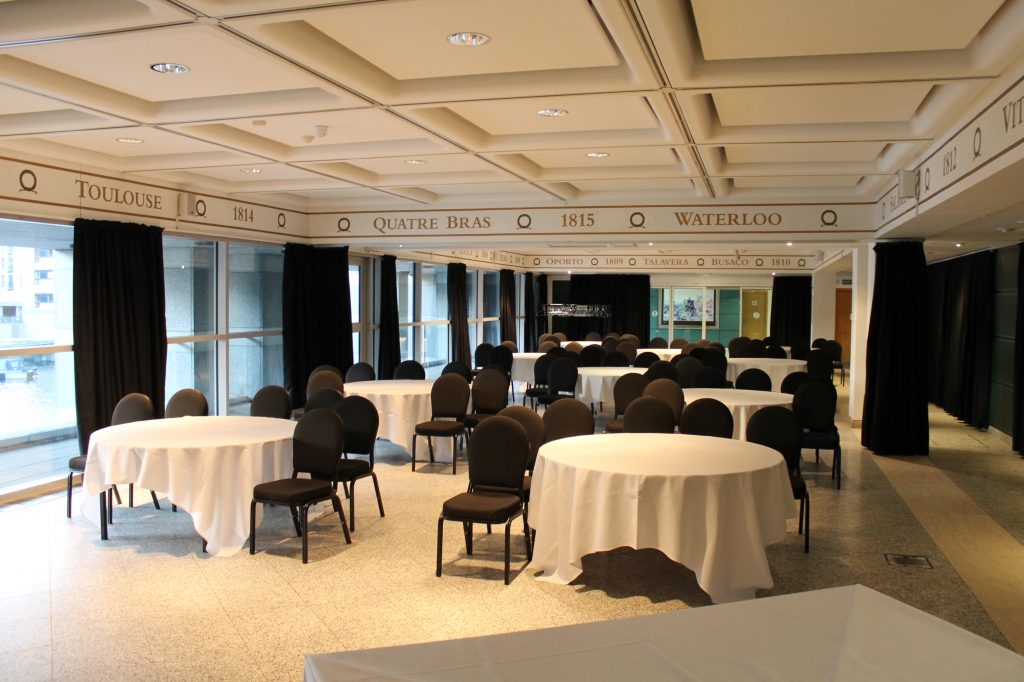 For a small-scale presentation or a special screening in a museum meeting room, consider the Cinema of War. It's a self-contained room on the second floor of the museum in the War Gallery. The fixed auditorium seating is ideal for up to 100 guests who enter the cinema through the museum's collection of arms and armour.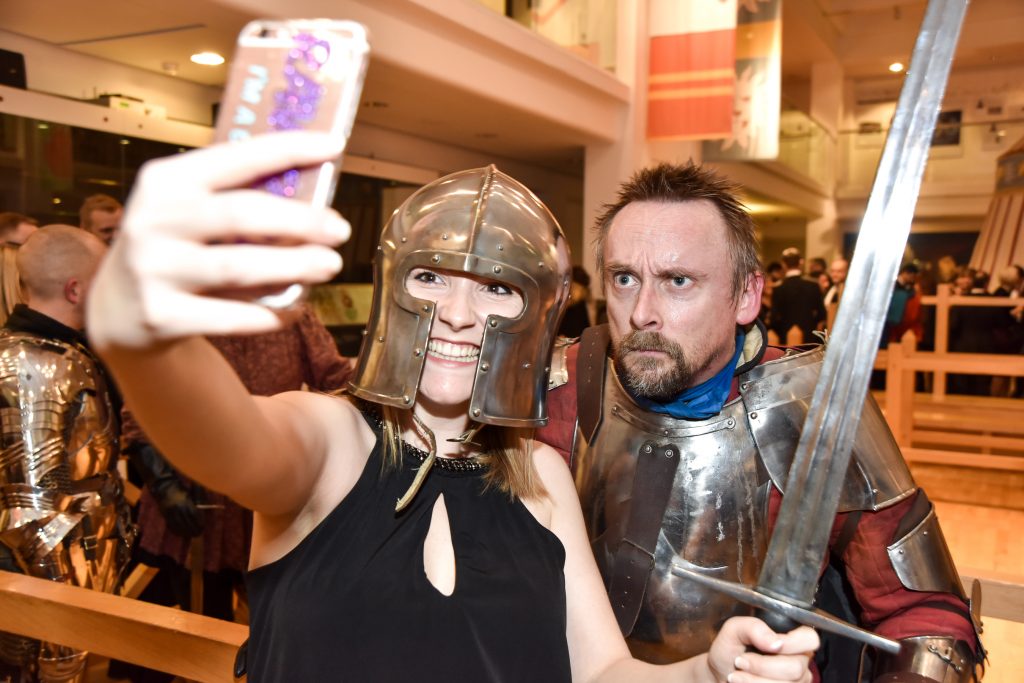 The Royal Armouries Museum really excels in including some of its collections into the corporate world of events. In addition, the museum has a team of actors who bring an added element of reality to meetings too! Their costumed appearances are sure to be a hit with delegates! And likewise, with an expert team with great ideas and lots of imagination, creating an event to leave a lasting impression is certainly a reality.
Find me a wild card!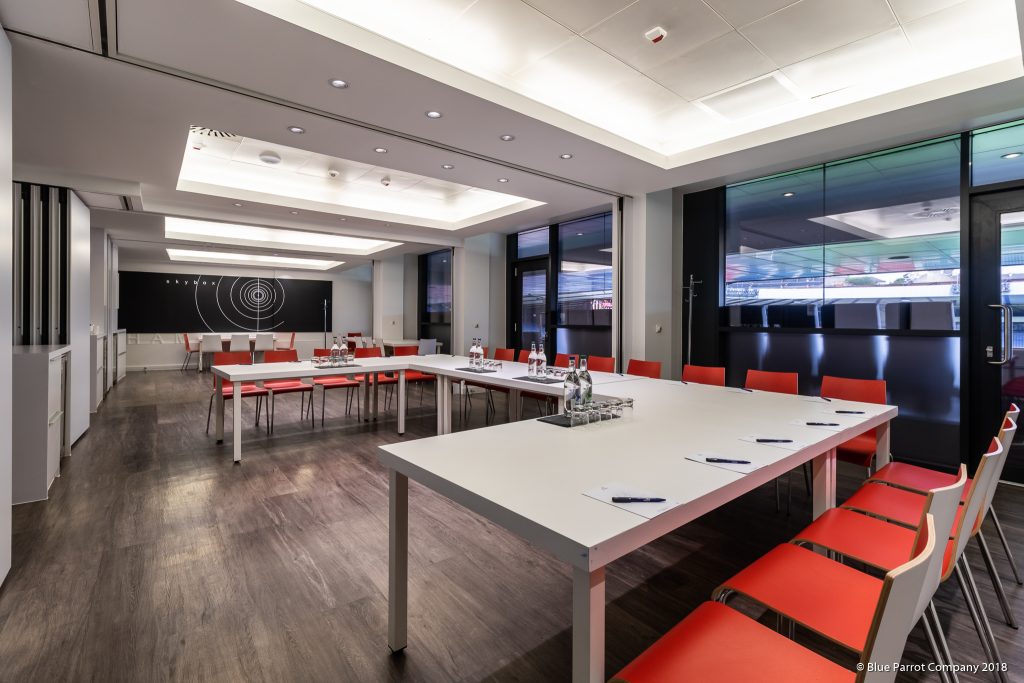 Located in Glasgow's city centre, Hampden Park is Scotland's national stadium. The famous stadium houses the Scottish Football Museum and Hall of Fame. For an additional small fee, corporate events at our wild card museum include a behind the scenes tour. And to stir the passion of delegates, it's worth including the walk through the tunnel to the pitch too!
Conclusion
We've shown that museums are not just exciting places for people to visit. They are vibrant, lively, light filled venues that offer superb meeting rooms and event spaces. Furthermore, these museums can boast the latest technology and inspiring catering. And don't forget the expert teams who bring an abundance of knowledge and experience to corporate events too.
To find out more, please contact the Findmeaconference team on 01775 843410 or email enquiries@findmeaconference.com
And enjoy your day or night in a museum meeting space!