London is the financial hub for several industries in the UK. Lunchtime meetings are a regular affair at the most prestigious venues in the city's high standard hotels. Business leaders will come together to brainstorm, pitch ideas, sign contracts and celebrate successes over lunch.
Crowne Plaza London The City for lunchtime
Restaurants at the Crowne Plaza London- The City
Lunchtime at this hotel provides a choice of two restaurants and one elegant champagne bar. Of these two places to eat lunch, the Chinese Cricket Club offers you handcrafted Cantonese Dim Sum and Sichuan type Chinese fare but with a twist.
If Italian is more to your liking, try traditional food here at the Diciannove Restaurant, an AA Rosette award winning restaurant. If you're a pasta fan, fresh pasta is available every day with the finest wines. For an informal lunch or a quick bite, go to the upmarket Voltaire Cocktail Bar & Vaults for gourmet burgers with some light English tea.
Courthouse Hotel Shoreditch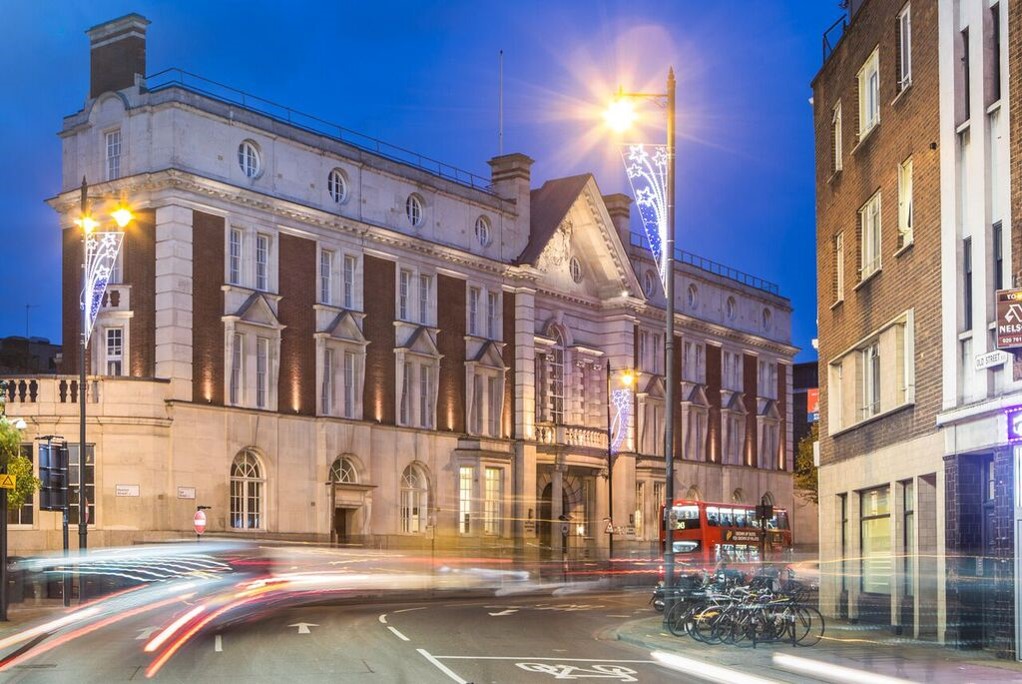 Originally the Old Magistrate's Court, the Courthouse Hotel Shoreditch opened its doors to guests in 2016 as an elegant and period-style hotel with matching ambience.
Lunchtime at the Courthouse Hotel Shoreditch
Upper 5th Shoreditch
If you choose this hotel for lunchtime meetings you will not be disappointed. To begin from the top, you have a good option in the Upper 5th Shoreditch, a rooftop restaurant that can cater to about 200 guests for a reception. You can call for table service and enjoy luxurious yet comfortable seating. Regulars agree that this is one of the nice places for lunch in London.
During the summer, they lay on barbecues, which are extremely popular and sought-after. The minimum booking for a group is six. However, if you're a smaller group than that, you're still welcome on a first-come-first-served basis. They open their doors to lunch on Saturdays and Sundays, while on weekdays you can enjoy afternoon tea here.
Judge & Jury
No, there's no melodrama from the courtrooms here! Just plain and simple and superbly served cuisine at the Judge & Jury. It is known for its fresh food served in an ambience of relaxation and peace. Still within the precincts of the Old Magistrate's Court, so here the theme of the court continues, which creates a distinctive decor of the erstwhile courtroom and its intrigue and loftiness. The architectural features blend well with the ambience of cuisine and hospitality.
In fact, guests love sitting in the midst of leather-covered law journals! Plus other courtroom souvenirs of centuries-old British jurisprudence, which sit pretty on the walls of the restaurant. This restaurant is open for lunch every day and dinner from Tuesday to Saturday.
Strand Palace Hotel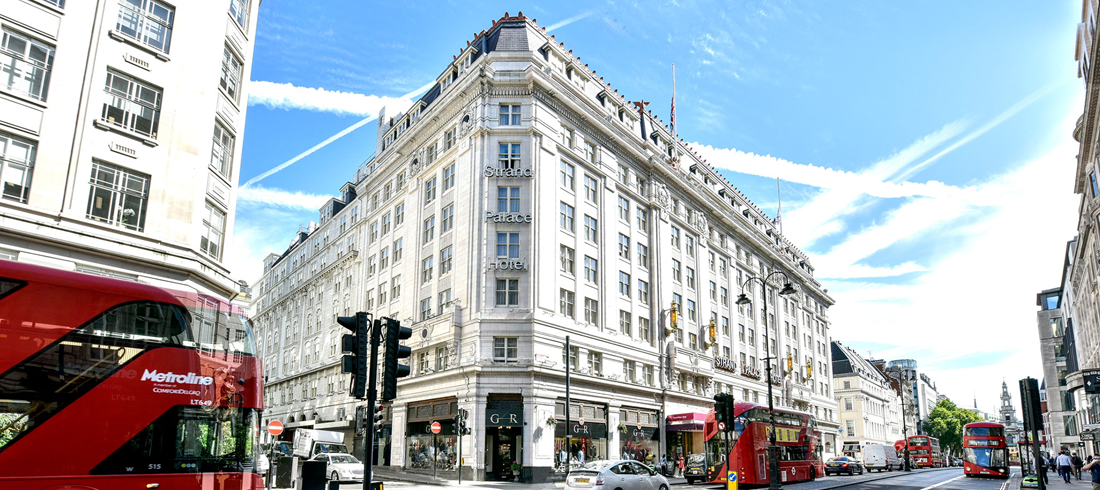 Located in the centre of the city, the Strand Palace Hotel is at the mid-point where the City and the West End meet. This makes it the perfect location for holidaymakers and business travellers as the hotel has excellent transportation links with the rest of the city. It is close to Covent Garden, Waterloo Station and Charing Cross.
The property is more than a century old and was converted as an Art Deco novelty in 1928. Since then, it has been converted into an ultramodern four-star hotel. Here, guests experience the last word in comfort and food. So, it wouldn't be wrong to say that this is amongst the best places for lunch in London.
Restaurants for lunchtime meetings
Whether you choose to go in for lunch at the Strand Palace Hotel or organise one on behalf of colleagues, it's going to be a great experience. Here, you have two grand options; the award-winning Carvery & Grill and the American cuisine-based Joe Allen Restaurant.
Carvery & Grill
Choose from the traditional carvery menu of seasonal produce from local farms and artisans. This restaurant has an extremely wide range of tempting starters, succulent grilled chicken and burgers, among other tempting dishes. They also have a delicious range of hot and cold buffets, so try them out too.
The staff here are welcoming and always happy to suggest good lunch options with their appropriate accompaniments. The expert carvers are unparalleled as they dish up steaks, roasts and fresh fish.
Joe Allen Restaurant
This is a New York style brasserie that has struck a chord with diners in London ever since its inception in 1977. Nestled in the midst of London's theatreland, celebrity and actor spotting at Joe Allen's are regularly on the menu! This is one of the cool places for lunch in London!
Joe Allen doesn't just do lunch but also offers its hospitality services from breakfast time. Blueberry pancakes with whipped butter and a dollop of maple syrup is just one reason why the crowds come pouring in each morning. Perhaps you have a friends' get-together in mind, or a working lunch, the staff here are ready to listen to you. It is open for lunch on Sundays from 12 noon to 10pm.
The Lounge Bar
If you feel peckish around lunchtime but don't really want a large lunch, how about snacking with a drink? Meet an old friend here or just chill on your own in the Lounge Bar. And it's open round the clock, Monday to Friday, and at lunchtime on the weekend too.
So if you are ready for a snack at the Lounge Bar, this is one of the most inviting places to go for lunch in London.
Radisson Blu Edwardian Bloomsbury Street Hotel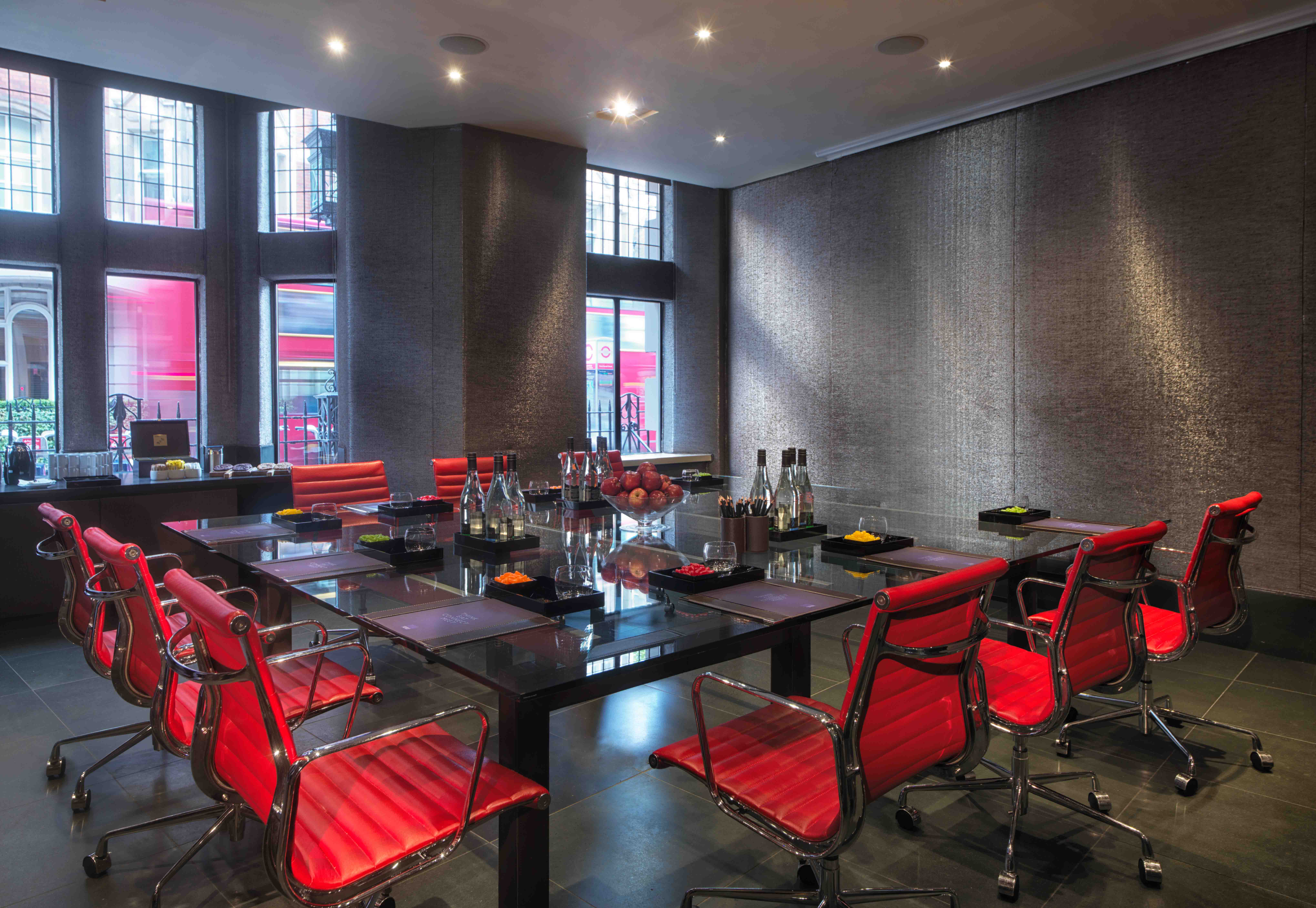 An ideal location like the one Radisson Blu Edwardian Bloomsbury Street Hotel boasts, is full of advantages. Being situated opposite the British Museum is just one of them. Also enjoy the advantage of being close to Oxford Street, the West End, Covent Garden and Soho. Furthermore, take advantage of the easily accessible modes of transport.
So, getting to this hotel is very easy for you, no matter which part of the city you may be in. Its easy accessibility makes this one of the most sought-after places to have lunch.
Lunchtime at the Radisson Blu Edwardian Bloomsbury Street Hotel
For all the amenities this hotel provides, it has one restaurant that can knock the socks off for its ambience, quality of service and food. Its niche cuisine restaurant serves the freshest lobster and tender steaks just the way connoisseurs love it.
Steak and Lobster
The lobsters they serve are freshly caught from Northern Ireland, which explains the tender taste. The accompanying salads, bites and desserts are equally authentic in taste. In addition to their long list of signature dishes, diners can enjoy salads, steaks, lobster and toasted brioche rolls seven days a week.
Danubius Hotel Regents Park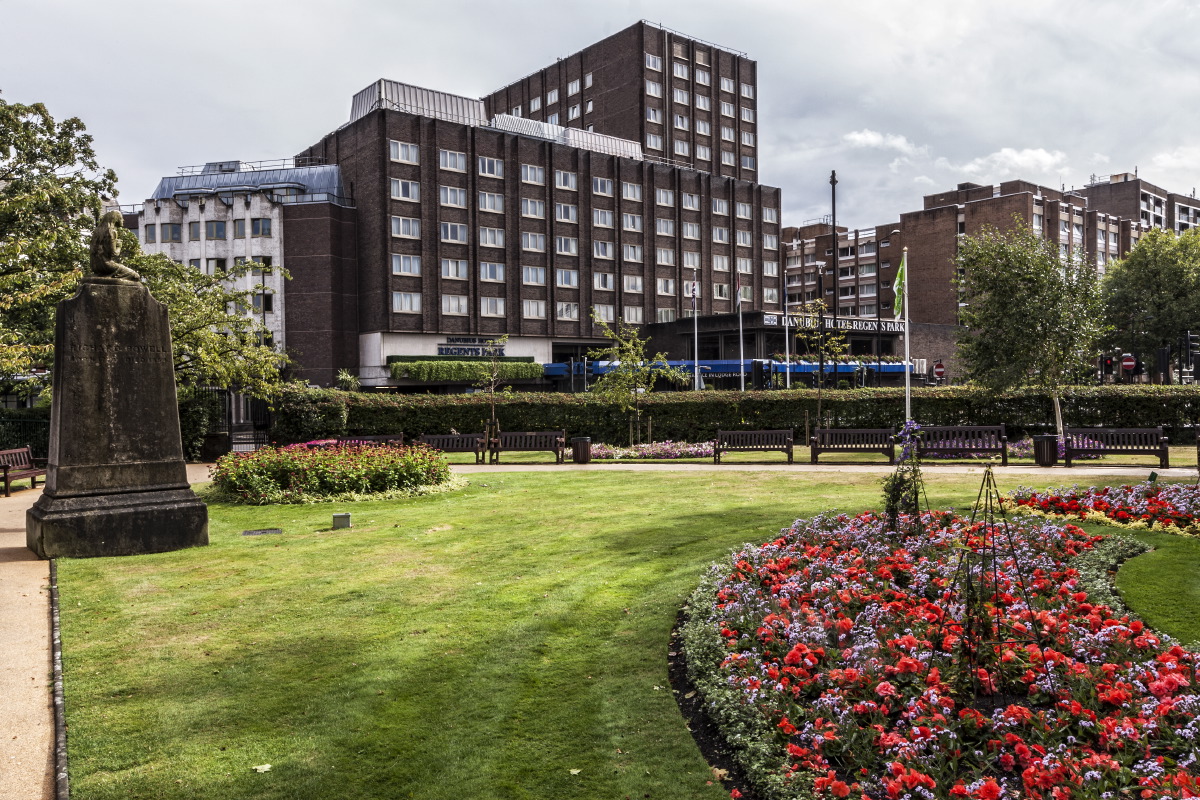 With a clear view of Lord's Cricket Ground and Regent's Park, this hotel is just the right choice for a holidaymaker or a business traveller. The Four Star Danubius Hotel Regents Park is barely a few minutes away from the nearest underground station and Oxford Street is a short bus ride away.
Restaurants at the Danubius Hotel Regents Park
If you're looking to have a working lunch with your colleagues, there could perhaps be no better place than this restaurant. It's quiet, sophisticated without being intimidating, and is decidedly upmarket.
Pavilion Lounge Bar
Celebrating a special occasion? Or are you looking for private dining venues in London to take your colleagues and friends to? Head for the Pavilion Lounge Bar whose sheer elegance is inviting and warm. Relax here after a morning of sightseeing or a half-day conference.
Begin your lunch with a sparkling wine of your choice or one of this restaurant's signature cocktails. There are light lunches on offer with a wide range of drinks.
Minsky's Restaurant
Here's a delicious and popular weekend carvery, comprising a wide selection of slow-cooked and tender meats, vegetarian dishes, gravies, and fresh vegetables, among other dishes. Open from 12-3pm.
Finding an excellent venue to enjoy lunch in London isn't difficult. As a matter of fact, if you look hard enough, you'll find a lot of fun places for a lunch meeting in London that will easily satiate your taste buds for something different, delicious and flavourful.
Concluding Remarks
The lunch venues described here are but a small sampling of all that's available. London's lanes and by-lanes have their own little gems that can also bring a sparkle to your eyes and activate your taste buds!
For more information our team are here to help! To get in touch, email reservations@findmeaconference.com
or call 01775 843411 Monday to Friday, 8:30am to 5:30pm.