From the colour scheme to walking down the aisle, planning a wedding is an exciting time in your life. And it's definitely an occasion where everything has to be perfect and memorable. Many hotels now offer amazing wedding packages for their event space, all with various perks. We're highlighting a few hotels from around the UK that have superb space and great wedding day packages. They make it so much easier for you and your loved one to say, I Do!
Radisson Blu Edwardian Bloomsbury Street Hotel
Radisson Blu Edwardian Bloomsbury Street Hotel is located in the heart of Bloomsbury and is opposite the British Museum. The Folio room is flooded with natural daylight and comfortably holds 250 guests or 120 in cabaret style. This suite is one of the most popular within the hotel to hold weddings and civil ceremonies. In addition to this, the hotel has eight other function rooms for the bride and groom to choose from. All of which range with their guest capacity. Plus the spaces are really flexible too so it's easy to combine two suites together to make a larger dance floor for that all important first dance!
This is a superb venue for a wedding where the bride and groom can expect a red carpet arrival! The wedding party can also enjoy the exclusivity of their own private bar which is a great touch.
After a day making precious memories, this London hotel has 174 guest rooms. These combine contemporary elegance and modern comfort plus they come at discounted rates for wedding guests who stay the night. The new Mr and Mrs can start married life in a beautiful honeymoon suite and relax in complimentary bathrobes and slippers.
Hilton Bournemouth for a wedding day
This modern and stylish hotel is just a five-minute walk from the town's beautiful beach and promenade. The Hilton Bournemouth creates the perfect wedding day hotel for brides and grooms who want some amazing beach wedding photos. Wedding photographers can capture the sunset in the background as the married couple kiss!
There are seven function rooms available and they all have unique names such as The Not a Wind-Up suite! This is a lovely room and has natural daylight. The suite has a balcony too and this offers stunning views of the sea. For a larger wedding, the hotel accommodates up to 120 guests in the Rule, Centerfold, Balance and Blot suites. Additionally, suites can all be combined together to create one large event space.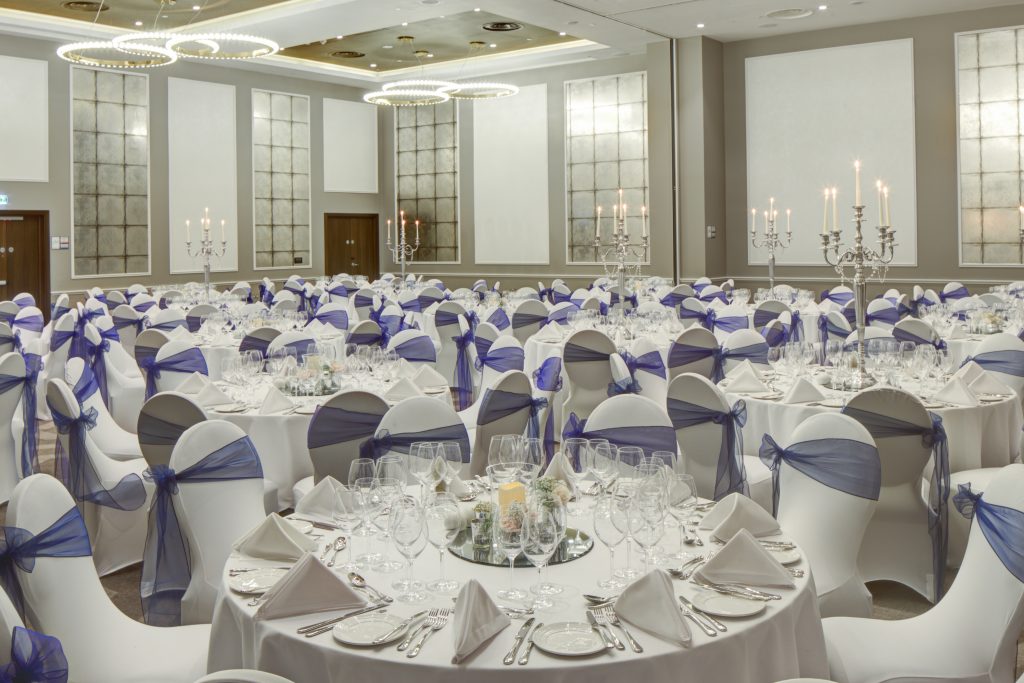 The Hilton Bournemouth has a Just for You package that is priced at £45 per wedding guest. This includes a three-course wedding breakfast and evening catering too. In addition, the Junior Suite is available for the bride and groom for their wedding night. They can wake up to breakfast in bed the following morning too! For a larger budget, the Better Together package is £70 per head. This includes everything in the Just for You package plus a drinks package and the King bedroom suite. These wedding day packages certainly have the ingredients for an unforgettable wedding day.
A wedding day at Voco St John's Solihull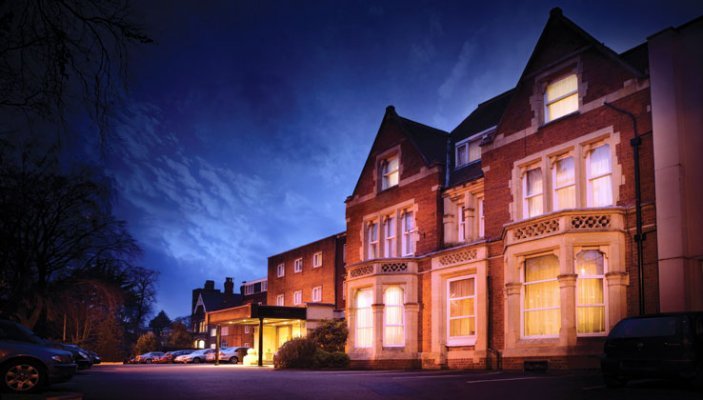 Voco St Johns Solihull is a contemporary venue located in the centre of Solihull. Because it's a short drive from Birmingham International Airport and only minutes from Junction five of the M42, it's a good choice when guests are travelling from around the UK.
Voco St Johns has recently been refurbished and now boasts 105 beautifully transformed guest rooms all combining modern day elegance.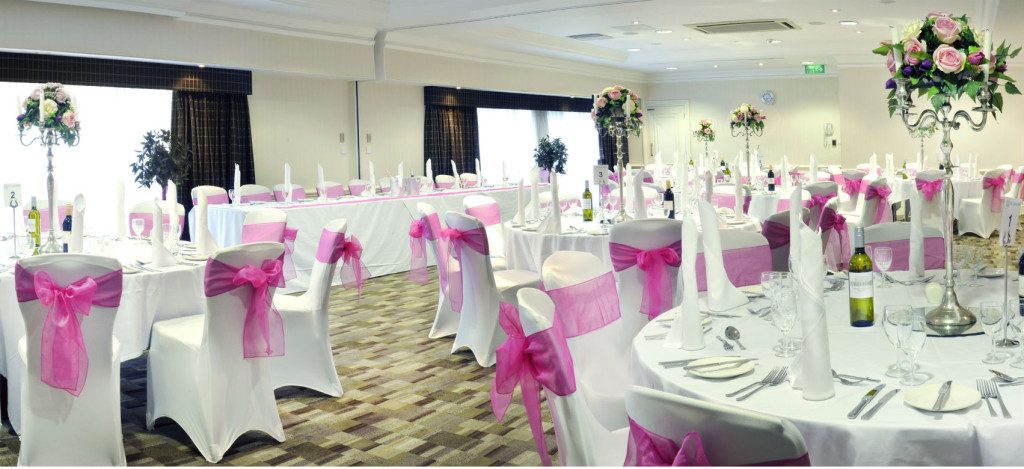 Step out onto the plush red carpet that awaits your arrival! A beautiful wedding ceremony is then held in The Malvern Suite with up to 200 guests sharing the special day. Included in all the wedding packages is your own wedding coordinator who will make sure your wedding day runs smoothly. Take advantage of the overnight accommodation in one of the suites available. Wedding guests can also enjoy the exclusivity of a private bar to use at their leisure.
De Vere Horwood Estate
Nestled in the heart of the Buckinghamshire countryside, De Vere Horwood Estate is an idyllic country house hotel. Not far from Milton Keynes, it boasts 38 acres of well-kept gardens that are perfect for wedding photos. The hotel beautifully combines historic charm with modern facilities, so the scene is set for an elegant wedding day.
De Vere Horwood Estate was shortlisted for Best Country Venue 2016 at the UK wedding awards so a special occasion is definitely in safe hands.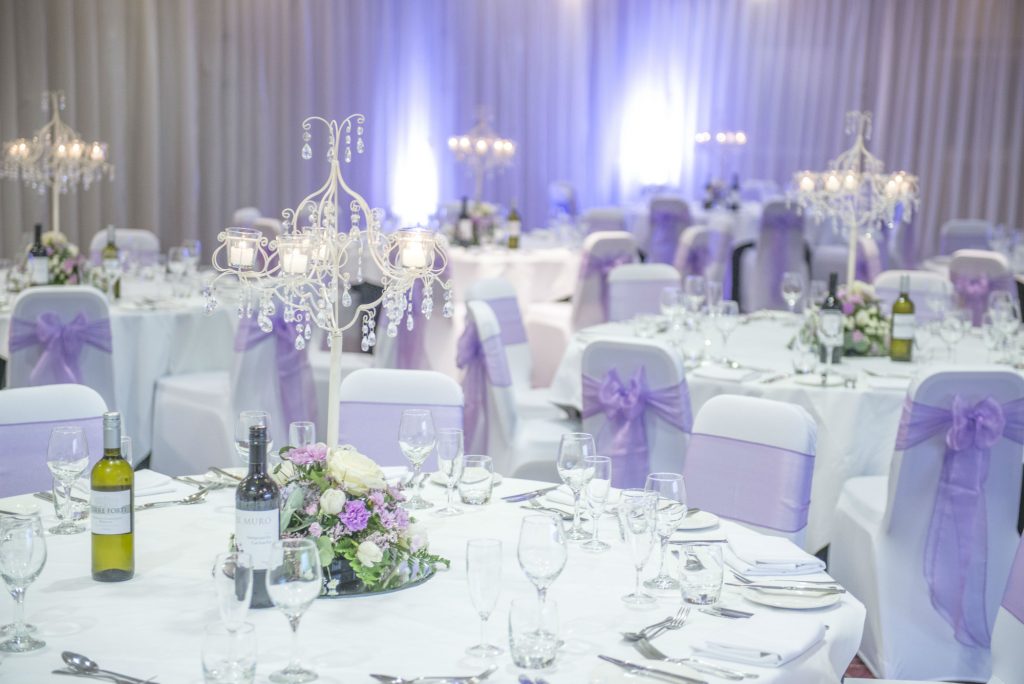 The 2019 Sparkle Wedding Package allows you to take a back seat in planning your wedding, with the professional advice from the dedicated wedding team helping you every step of the way; from first enquiry to the big day itself. This package includes most amenities, such as hosting between 20 to 190 guests for a seated wedding breakfast in the Cook Suite. In the evening enjoy entertainment from the resident DJ and full use of the Honeymoon Suite for the happy couple after the big day. In our opinion, this 20th century Manor is certainly a stunning place for your wedding day and guests are sure to remember your big day for all the right reasons.
If you and your partner are currently stuck for wedding venue inspiration, then our dedicated reservations team will be sure to help you find the perfect match! Give us a call on 01775 843411 and we'll be available Monday to Friday, between 8.30am – 5.30pm to help.