Sean Spencer, Head of IET venues is sharing his Christmas party planning tips with us! Working for IET: Venues, he has a wealth of knowledge so check-out his tops tips for a successful office Christmas party 2019!
All-inclusive party packages
"It's that time of year where people are beginning to organise the Christmas party. Working to a budget and meeting everyone's expectations can be a balancing act! There's a danger that it could all end in disorganised disaster and months later, you're still overhearing your colleagues grumbling about last year's party! One way to organise a successful office Christmas party with minimum hassle, is to choose an all-inclusive Christmas party."
"You don't have to do all of the hard work"
"If you're sourcing your own suppliers, you will soon begin to realise that there are a lot of people to contact and manage. Not just caterers, but entertainers and photographers too. With an all-inclusive package, the venue provides in-house services or recommends trusted contacts that can help you to host the perfect party. Furthermore, a dedicated event coordinator usually comes as part of the package. They'll manage your party from start to finish. With this support, you can focus less on sorting the party and more on having a wonderful time!"
"You're more likely to stay on budget with an all-inclusive Christmas party"
"By sourcing your own equipment and catering, you get more invoices and the challenge of keeping track of all the costs. With an all-inclusive party package, you get one price per person so you're much clearer on what you're spending. It's unlikely that the final cost will vary much from what you see when you first approach the venue. We have experience in running events which allows us to be reliable in predicting costs for an all-inclusive Christmas party package."
"Your colleagues will be talking about your party – for the right reasons!"
"I have heard horror stories of Christmas parties not going to plan. Food not coming out on time or the heating failing and party goers sitting around in their coats. Our all-inclusive Christmas party packages are hosted by our experienced event teams. Should a problem occur, they're trained and will be there to see the party back on track."
"You'll have full-service catering and entertainment options!"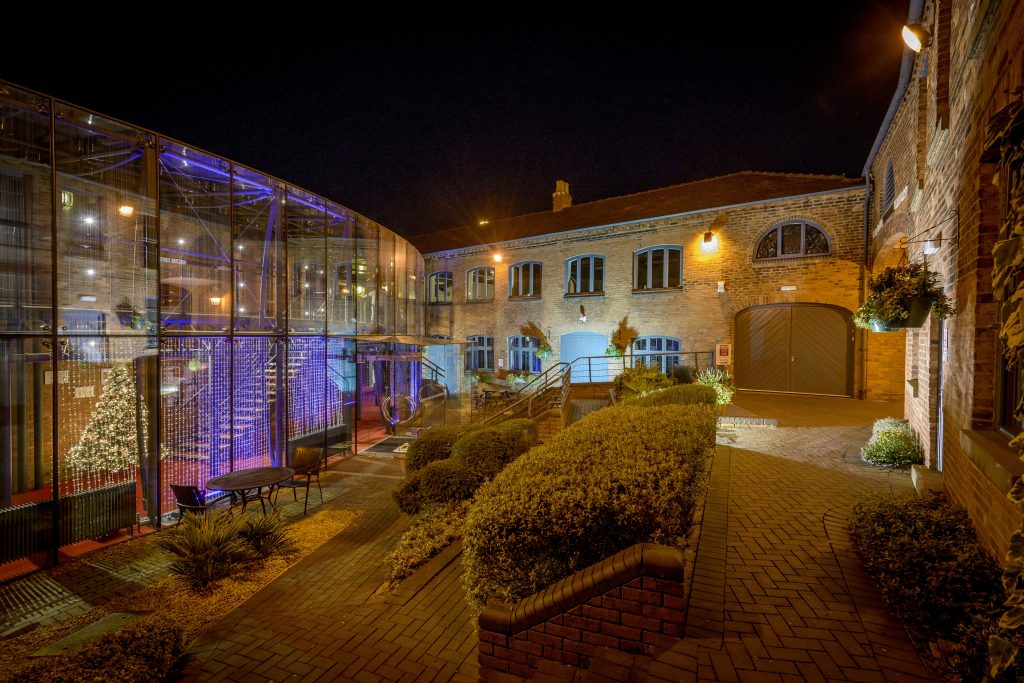 "If you've got your heart set on a three-course meal, but you're not sure about adding little extras such as drinks and nibbles on arrival or a cup of after-dinner coffee then we're here to guide you. In addition, we'll help with organising entertainment, such as the DJ and disco. All these considerations are included within our all-inclusive Christmas party nights."
"You'll get choices without having to make hundreds of decisions!"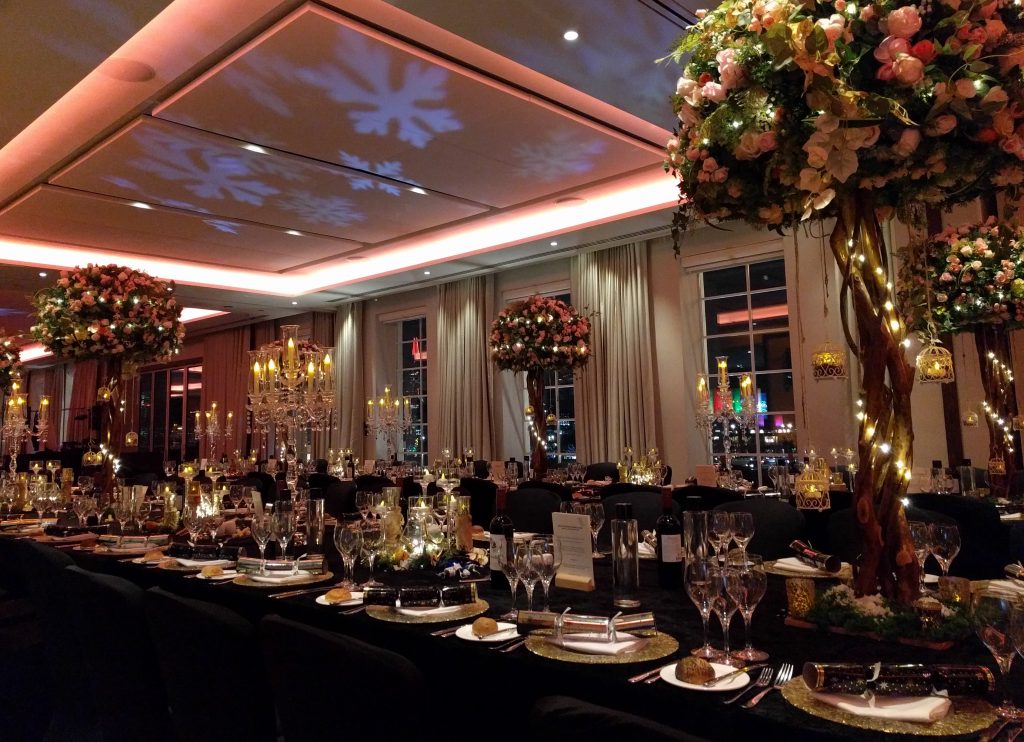 "Venues usually give you a choice of packages. If you don't like decision making, this is great because this can be the only choice you have to make! On the other hand, an all-inclusive party package shouldn't stop you from getting involved in the planning process if that's what you prefer. If there's something that you want that isn't listed, we will source it for you from our various contacts. The venues may also offer you options for personalising your event; for example, choosing the messaging and branding on digital signs."
Book your party In London or Birmingham!
"If the all-inclusive Christmas party option appeals to you, now is the best time to get booking! Although the Christmas season seems far away, in the event planning world it's not."
Thanks Sean, that's great advice!
Christmas party planning tips!
You can enjoy the Christmas party packages Sean has mentioned at IET London: Savoy Place and IET Birmingham: Austin Court. The Birmingham venue has a central waterfront location and the party starts with a glass of fizz on arrival. And mince pies and coffee are included at the end of the three-course dinner too so that's one less decision! Prices are £45.95 per person.
The IET London: Savoy Place gives party goers amazing views over the River Thames. Christmas parties here are held in private rooms and the venue offers two different packages with prices starting at £122 per person.