Choice Hotels know the importance of a smooth-running event for delegates and guests. They offer a friendly service and impressive conference and meeting facilities in all four of their fabulous venues and have a great delegate day rate available until 31 March 2019. At just £33, the package includes the following:
A dedicated event manager
Main meeting room hire
Unlimited refreshments
Working buffet lunch
Bottled water
Screen and projector
Free stationary
WiFi
Car parking
Delegates also have access to the hydration station for morning or afternoon breaks. Snacks, such as smoothies, fruit kebabs, hot chocolates, warm cookies and juices are all available too.
Location, location, location!
This super value for money delegate day rate is available at the following Choice Hotels which we've listed below.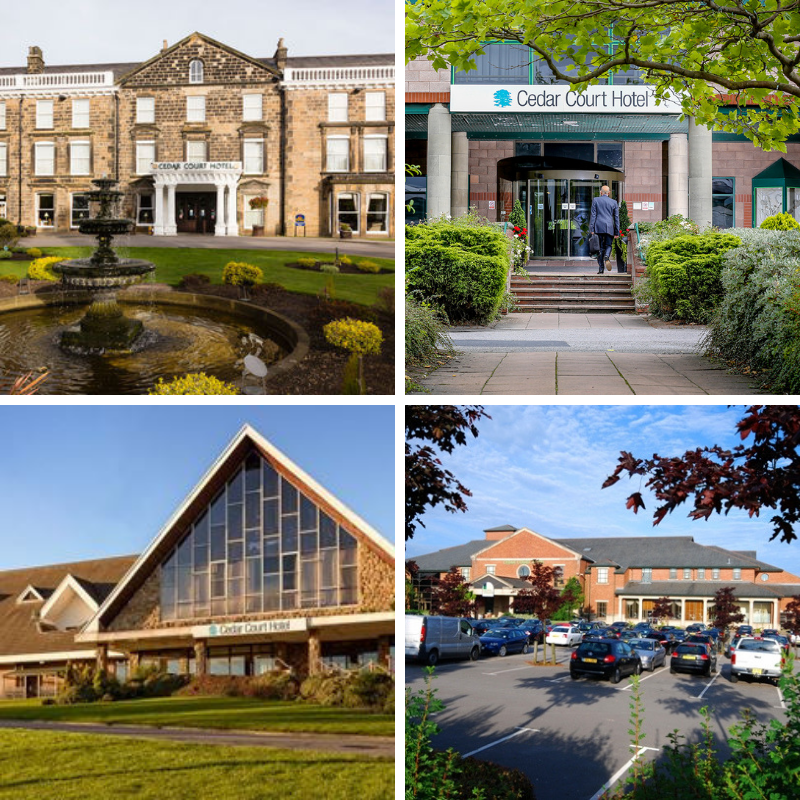 Clarion Cedar Court Hotel Huddersfield which has 15 meeting rooms and is conveniently located just off the M62.
Claridon Cedar Court Bradford is a purpose-built conference and banqueting centre and only 20 minutes from Leeds.
Clarion Cedar Court Hotel Wakefield has 18 conference and function suites and is located just off junction 39 of the M1.
Cedar Court Harrogate, Ascend Hotel Collection brings Grade II listed charmed to events for up to 350 guests and is convenient for the A1 and Leeds Bradford Airport.
Christmas & New Year's Eve with Choice Hotels
With the countdown well and truly on for Christmas, Choice Hotels are celebrating with some entertaining packages to get everyone partying!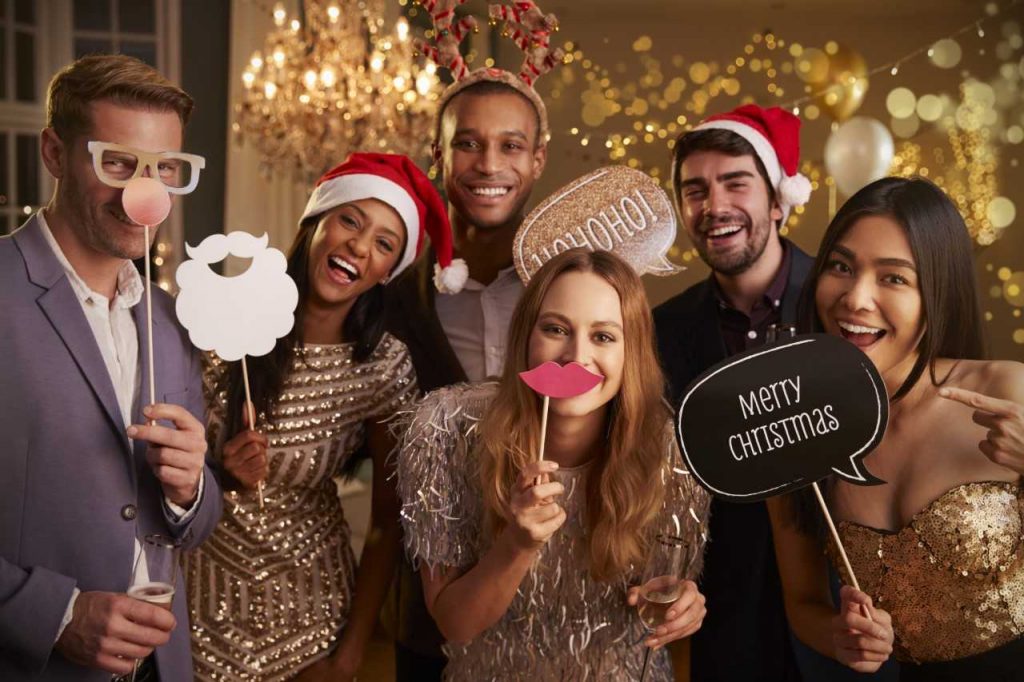 Now, That's What I Call Christmas 2018 is the theme!
At the Clarion Cedar Court Hotel Wakefield it's an 80s Live Band Christmas Party so get your leg warmers, glow sticks and fancy dress outfits on! Alternatively, opt for the Around the World Party Night. Here you'll be able to dig into a selection of food from different countries. The hotel's Festive Afternoon Tea is a relaxed celebration with turkey and stuffing sandwiches, mince pies and a chocolate Yule log.
At Cedar Court Harrogate, Ascend Hotel Collection there's a choice of festive Christmas party nights and private party celebrations. Enjoy a three course meal with all the traditional trimmings. Entertainment from a fantastic resident DJ will have guests on the dance floor!
Now, That's 80s v 90s Live Band Party at Clarion Cedar Court Bradford will transport guests back to these eras while the hotel's Decade Party Night will take party goers on a journey from the 70s through to the 00s. For a New Year celebration its the 80s v 90s keeping everyone on the dance floor to midnight and beyond!
Choice Hotels for corporate meetings & client entertainment
We're already mentioned the great £33 package available for delegates at the four venues. If you need a little help on deciding which venue is best for your event, we have a snapshot below on the facilities available at each hotel.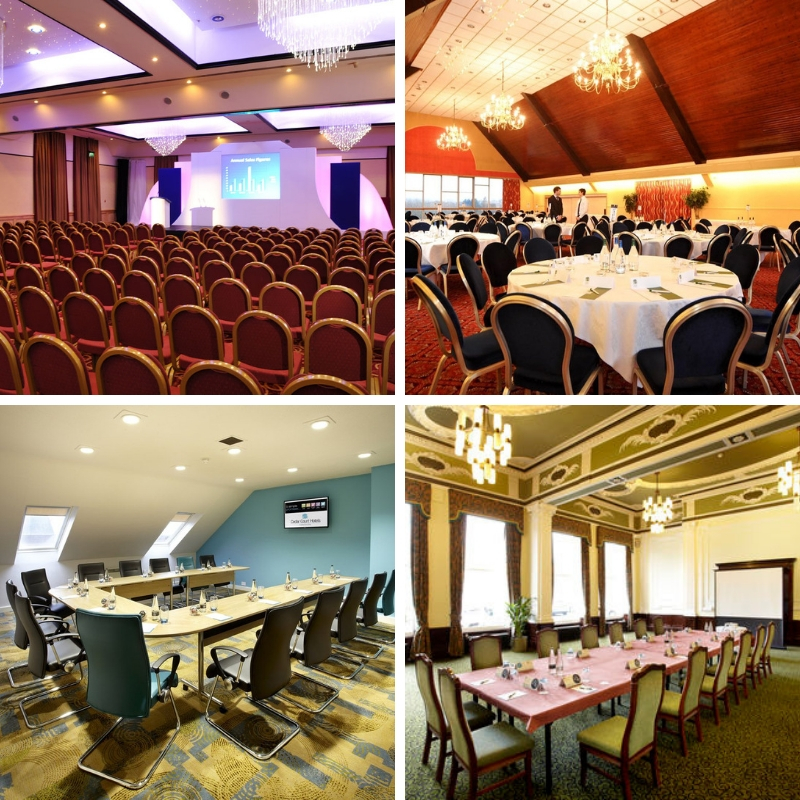 Clarion Cedar Court Hotel Huddersfield is ideal for one-to-one interviews and equally suitable for a large conference with 400 delegates attending. They offer an extensive menu, including three course meals, canapes, fork and finger buffets. Grill 54 is an excellent choice at the end of day for a more relaxed dining experience.
Claridon Cedar Court Bradford is popular for its close proximity to Bradford and Leeds. It has a maximum capacity of 850 delegates, plenty of free parking and great leisure facilities. There's super dining options and the team of chefs will cater for all dietary needs, including vegans, vegetarian and gluten-free menus.
Choose from 18 conference and function suites at Clarion Cedar Court Hotel Wakefield which welcomes up to 500 delegates and has a health club and popular restaurant too. Open to residents and non-residents, Restaurant 85 serves a contemporary menu which includes a hot stones steak experience!
Cedar Court Harrogate, Ascend Hotel Collection accommodates up to 350 delegates and sets an elegant scene for a range of events for delegates travelling to the famous spa town. Enjoy stylish dining in the Porterhouse Restaurant or for entertaining clients, choose one of the smaller, intimate dining rooms for a private gathering.
Choice Hotels for the Bride & Groom
With such superb facilities, it's no surprise that three venues are licensed for civil ceremonies and weddings. Couples are assured an attentive level of care, a superb choice of wedding suites and some superb photo opportunities!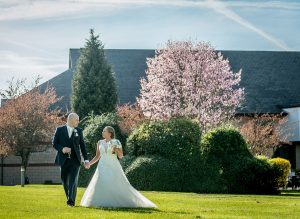 Clarion Cedar Court Bradford is well practised in creating the perfect wedding day. The Rowan Suite is a romantic choice and with the adjacent conservatory, guests can enjoy a private bar and a rooftop terrace. Back at ground level, the flower filled courtyard is a beautiful backdrop for photos. The newly landscaped gardens provide another memorable space for photographs and drinks receptions.
Clarion Cedar Court Hotel Huddersfield has four stylish rooms licensed for ceremonies. Brides and grooms can attend wedding open days. These are really useful in seeing just how each space could look like on the special day. With an experienced wedding coordinator and a fantastic chef, a dream wedding is on the cards!
It's high ceilings, sparkling chandeliers, floor to ceiling windows and elegant gardens at Cedar Court Harrogate. Couples have an excellent choice of packages to suit varying budgets. The wedding coordinator and duty manager will do everything to see the big day is a big success.
Next steps
Our team are here to assist in finding your meeting, conference or Christmas celebration! For more information on Choice Hotels or to enquire about availability, simply get in touch between 8.30am and 8.30pm, Monday to Friday on 01775 843411 or email reservations@findmeaconference.co.uk