From castles and country estates to luxury hotels and manor houses, our collection of historic venues is perfect for creating a truly unique event.
Combining state-of-the-art technology and modern amenities with incredible architecture and indulgent staterooms, holding your next event at a historic venue is a sure way to create an unforgettable experience for delegates.
We've handpicked a selection of historic properties filled with charm and atmosphere. These stand out venues each have a story to tell.
Lumley Castle Hotel
Situated in rolling parkland adjacent to the River Wear, Lumley Castle Hotel has a history that stretches over 600 years. Built in 1389, the Castle gets its name from its creator, Sir Ralph Lumley who was a popular figure at the time. After its construction, Lumley Castle was converted from a family manor house into the glorious English castle we see now.
Presently, Lumley Castle goes from strength to strength as a luxury hotel and unique meeting venue. With a total capacity of up to 300 delegates, ten fabulous staterooms and an experienced events team, this venue provides a timeless and inspiring backdrop for any meeting and event.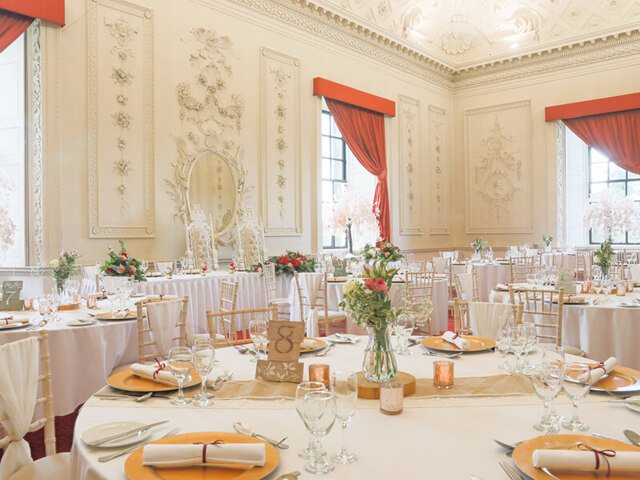 Wotton Manor
Wotton Manor was first mentioned in the Doomsday book in 1086. The listing included one mill, ten ploughs, and three acres of meadows and woodland. Over the years, Wotton house had many owners before being purchased and becoming the family home of botanist, John Evelyn.
Nestled in the breath-taking Surrey Hills, in the town of Dorking, Wotton House has been lovingly restored and transformed into a first-class hotel, conference and training venue with 20 flexible spaces. From boardroom meetings for ten delegates to conferences for 250 guests, this stunning grade II listed historic venue is an ideal choice for an unforgettable event.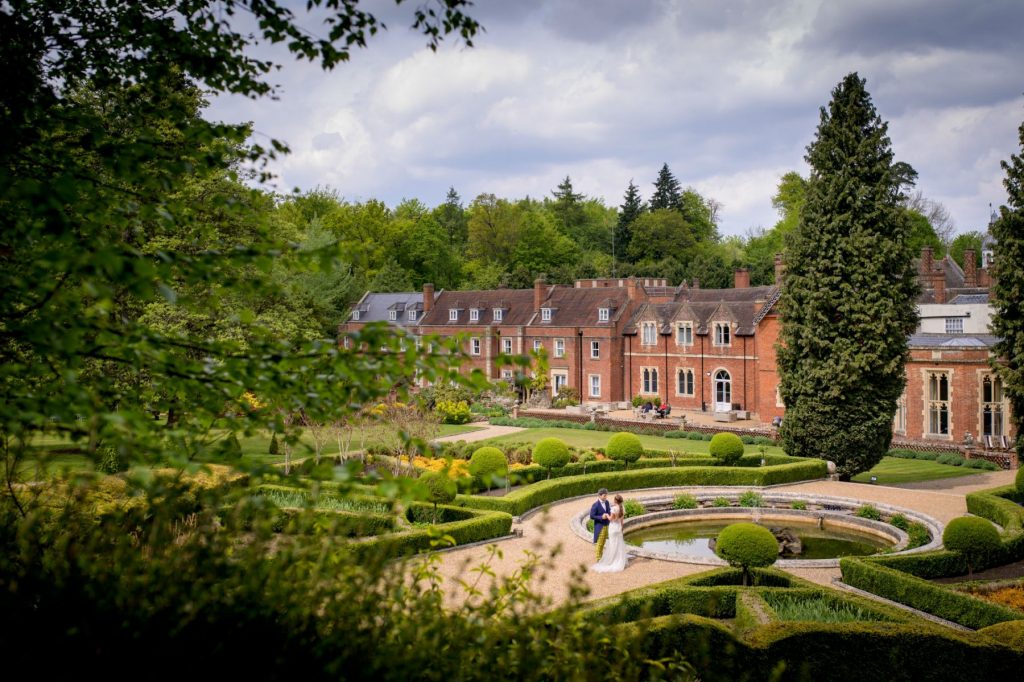 Rushton Hall Hotel & Spa
The story of Rushton Hall dates back to 1438, where Sir William Tresham, who made his fortune working alongside Henry V, bought the village known as Rushton St. Peter and began to build his family home. Set amidst 25-acres of tranquil grounds, the grand house would become Rushton Hall.
With original features from the fifteenth century, stunning architecture, magnificent décor, and grand wooden floors, the magnificent Grade I listed Rushton Hall Hotel & Spa offers some of the finest meeting rooms in Northamptonshire. Home to a vast range of spaces, Rushton Hall can host a variety of events, from smaller gatherings to larger conferences in the stunning Orangery's Ballroom.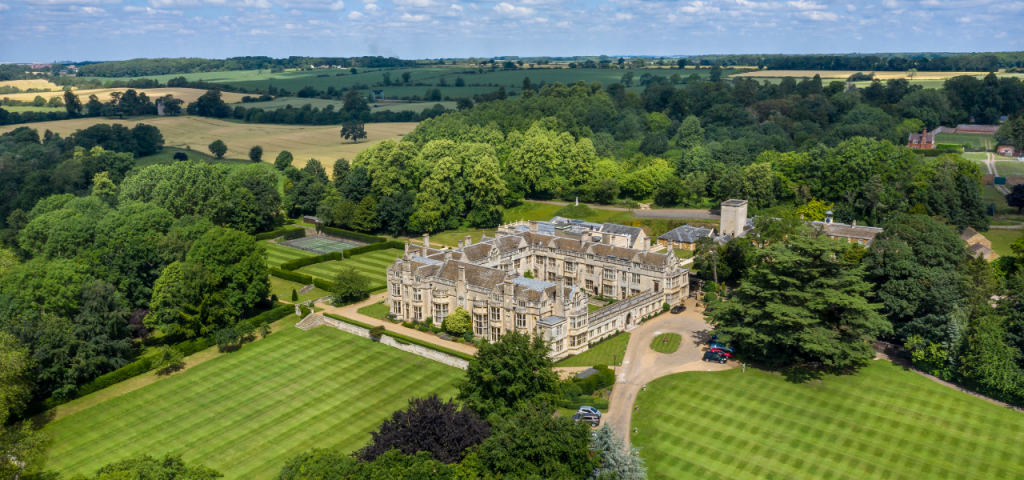 Down Hall Country House Hotel
Anglo Saxon records show that the manor of Down Hall was in existence during the reign of Edward the Confessor and after the Battle of Hastings in 1066. It later fell into possession of William the Conqueror. In the centuries that followed, Down Hall belonged to a number of families and individuals. However, in the 18th century, the manor house opened as a hospital and later, an upmarket boarding school for girls.
Millions of pounds have now been invested into restoring the house to its former glory. Additionally, the property has been modernised to create the luxury historic venue you see today. Down Hall Country House Hotel presents 14 private dining and meeting spaces for up to 200 guests. Meeting rooms within the main house feature grand interiors, ornate ceilings, and an abundance of natural daylight. Whereas the West Wing offers newly refurbished contemporary suites and spaces.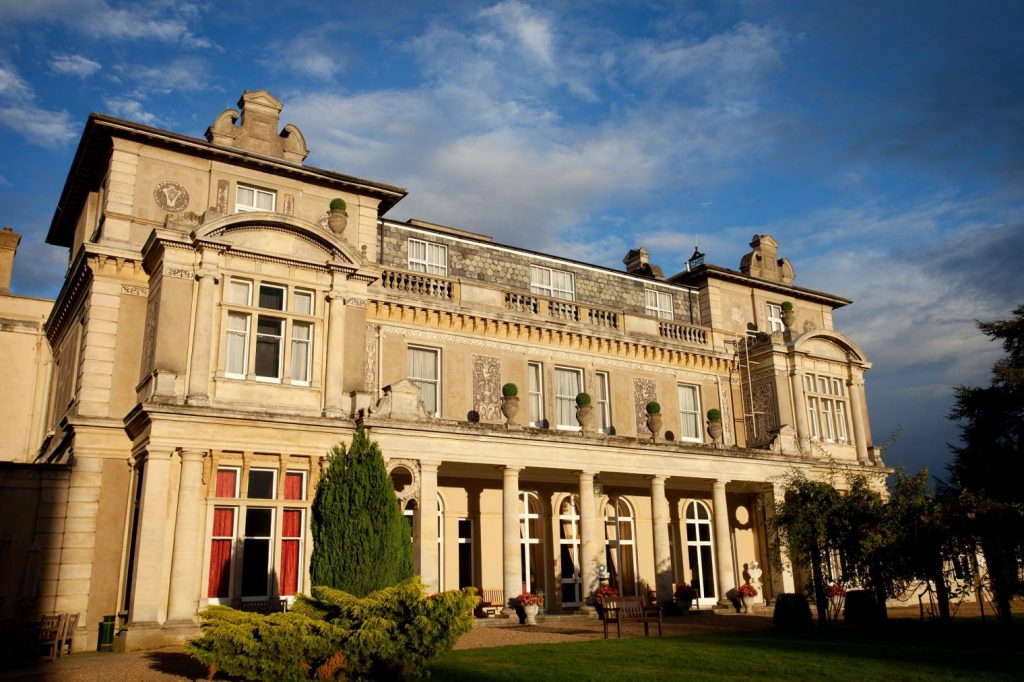 Book a Historic Venue for your next Meeting, Event or Conference
Contact Findmeaconference:
📱 01775 843410
💻 reservations@findmeaconference.com